We're having a snow day here in Seattle. One of my projects at work is to become more familiar with different ways to show information graphically.
I'm in the process of updating my investment spreadsheets to give me more information and better ways to compare over time. Today's addition to the spreadsheets was the industry the company is in, so naturally a graphic representation of income produced by each industry seemed a natural starting point.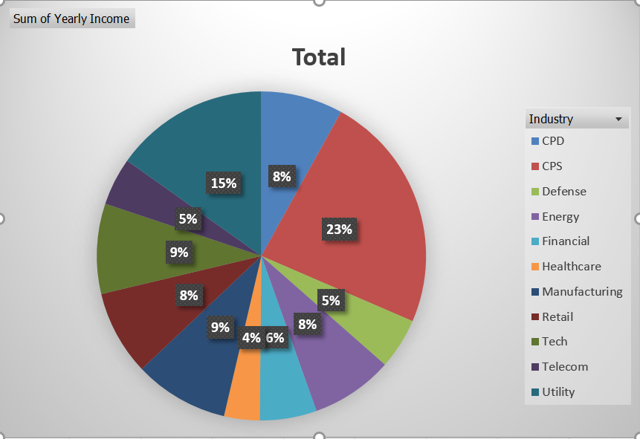 This graph is for my grandmothers account. I'm still working through more data but thought it might give a solid look at how my thought processes have changed.
As I start looking through building out my investment world these are graph's that can help see what areas we need to look at more carefully, or perhaps if we have overcommitted ourselves.
From this graph alone I can see that her account needs more healthcare exposure. It's something I will have to look at adding in the future.