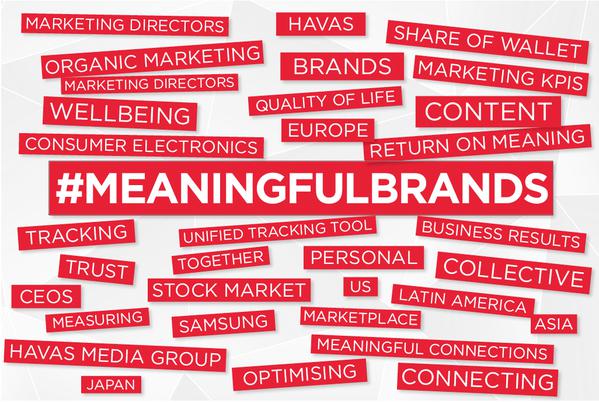 The 2015 Meaningful Brands study performed by Havas revealed a series of extremely interesting facts. Compared to less Meaningful Brands, Meaningful Brands can easily increase their Share of Wallet by 7x and gain, on average, around 46 percent more Share of Wallet. On the other hand, the Top Meaningful Brands can deliver marketing KPI outcomes that are 2x as high as that of brands that score lower. The same study also concluded that the Meaningful Brands managed to outperform the stock market by as much as 133 percent. In fact, the top twenty-five brands deliver a yearly ROI of almost 12 percent; that is six point seven times more than that of the STOXX 1800 stock index.
A Unified Tracking Tool for both Marketing Directors and Chief Executive Officers
Havas' study proved that the top brands severely influence our quality of life and those that contribute significantly to it are rewarded with a much higher return on meaning. ROM measures the possible business benefits by a brand that has the power to improve our wellbeing.
According to the Global Managing Director of the Havas Media Group, Dominique Delport, "Since effective marketing is shared, it has a cumulative effect. This means it can flow naturally and then gain momentum. We are currently looking at many brands in hope to find meaningful connections and share them regardless if they are small or big. This year we managed to solve one of the more pressing and a largest issue in our industry, and that is meaningfulness. Thanks to our 2015 Meaningful Brands project, we can pull data spanning across marketing KPIs, Share of Wallet and stock market. This enables both CMOs and CEOs to work together and finally, through their products and services, manage to bring more meaningfulness to the market."
Top Meaningful Brands
In 2015, the top 10 global performers include Intel, IKEA, VISA (V), Nivea, Microsoft (MSFT), Sony, Bimbo, Nestle, Google (GOOG) and Samsung. However, there are also certain brands that have experienced a significant percentage increase since the 2013 analysis, and they include AXA, ING, LG, and Honda (HMC). On a global scale, the best performing categories are Retail, Personal Care, Food, Healthcare and finally Consumer Electronics. In fact, Technology brands account for almost 1/3 of the top fifty worldwide Meaningful Brands, with three out of top five brands from this sector being Sony, Google, and Samsung.
Contrary to what some may believe, smaller brands can outperform larger brands and in this regard, we have clear examples: Honda managed to outperform Ford (F) and Toyota while PayPal also outperformed MasterCard (MA).
Content as Currency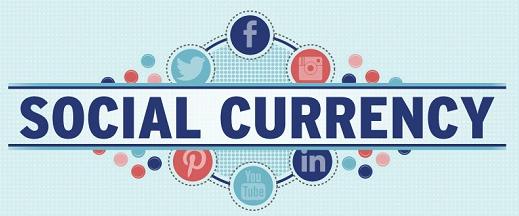 2015 is going to be the year when technology will finally fuse with content to connect to people's passion points. Whether it is live streaming, 4K, higher fidelity systems, brand-created or user-generated, content is the main factor that differentiates a meaningful experience from a commodity product. This means that in order to bring more meaningfulness to the table, brands will need to ask again what content marketing is. There is a need for new talent and new models of connecting with their audiences through modular and high-quality content.
New Mobility
For a broad range of public facing industries, such as creative production, travel, retail and automotive, this is going to be a pretty big area. New technologies, including automatic bikes, robotic helpers, autonomous cars, electric scooters and drones are providing more diverse ways of managing, moving and exploring remote spaces.
In this regard, it seems that location-based marketing is going to be vital, as many marketers are looking for a way to connect with people who are always on the go. This may be done through targeted offers or coupons, sponsored routes, but also GPS notifications, video, mobile commerce or digital signage.
We are witnessing a massive change in the world where custom connectivity, Virtual Reality, and mobility are changing the very foundations of media and marketing. For consumers, technology alone won't be enough to deliver a meaningful impact. However, with the smart use of data and content and focusing on the user experience, the top brands worldwide can easily manage creating meaningful connections. In this context, brand protection becomes increasingly vital, Branshield being one of the top providers in the industry.
By being able to understand thoroughly the types of activities that resonate with particular local and global audiences, brands will be able to plan more efficient campaigns. Not only that, but they're also going to be able to report on "meaning" as a strong metric of success.
Disclosure: I/we have no positions in any stocks mentioned, and no plans to initiate any positions within the next 72 hours.