All the speculation around businesses and especially financial firms leaving the UK as an aftermath of Brexit became all too real with more Banks confirming their decision to move out of Britain. The Russian VTB Bank was the first to go with its chief financial officer Herbert Moos announcing their intent to move headquarters out of the UK. VTB Bank (LSE:VTBR) has already started scouting for new locations and is considering moving its base to Vienna, Paris, or Frankfurt. Being the second largest Russian Bank by assets, VTB Bank's exit carries great impact. The bank currently employs hundreds of people in London. These employees, if lucky, would get an opportunity to shift to the new banking headquarters or be forced to look for new jobs.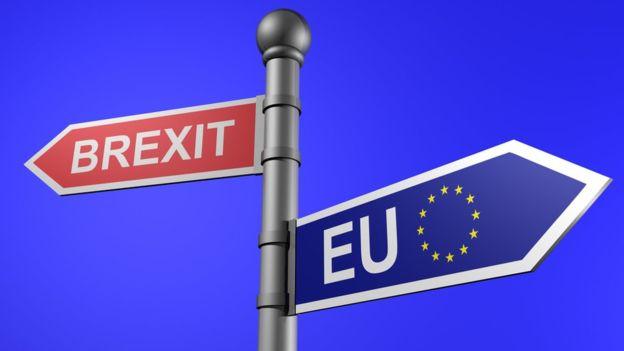 VTB's move can prove to be the first drop of what could potentially be a flood of banking firms exiting the UK. The departure of financial firms can end up costing Britain more than 70,000 jobs. The government also risks losing more than £10 billion in tax revenues. This mass exodus of financial firms should not come as a surprise to anyone who has been paying attention. A lot of Britain-based investment banks not only donated large sums of money to promote the 'Bremain' campaign but CEOs of major banks have been open about their intent to shift bases if Brexit were to happen.
Head of Citigroup's (C) UK operations, James Bardrick said that with little clarity about their access to EU's single market they would begin shifting people from their London offices starting early next year.
Morgan Stanley's (MS) head of operations in Europe, Middle East, and Africa, Robert Patrick Rooney implied that expanding their operations outside Britain to access the EU's free market wasn't too complicated to understand. He said, "It really isn't terribly complicated. If we are outside the EU and we don't have what would be a stable and long-term commitment to access the single market, then a lot of the things we do today in London we'd have to do inside the EU 27".
As banks plan to move out of the UK, a big question still remains unanswered. Where are these banks planning to shift to? London, with its rich economy and diverse customer base, has long been the favourable grounds for large financial firms. It not only gave banks access to a huge domestic customer base but it also opened doors to the free EU markets.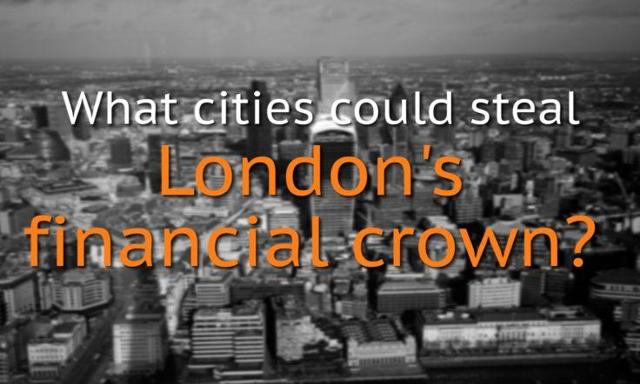 Sensing an immense opportunity, the French government is all set to promote Paris as the new financial hub. Michel Sapin, the French Finance Minister said that several US Banks have expressed their interest to move some of their operations out of Britain to Europe post Brexit. He also added that the banks were maintaining status quo up until now. Now that Brexit is finalized and evidence suggests Britain is opting for a 'hard exit' (severing open trading ties with EU), banks are forced to shift their major operational bases to the EU. Sapin went on to state that French government is drawing up plans to promote Paris and attract the financial firms looking for new bases.
Moving to Europe in search of new operational bases is definitely easier said than done for most London-based banks. In search of a financial hub that's as big as London, businesses may consider crossing the pond instead of opting for cities in Europe. This is mainly because most European cities simply fail to match London's infrastructure and economy. Banks moving to European cities might need to consider scaling down their operations to match the local economy. The only other city that's equipped to fill the shoes is New York. Even though, New York does not have access to EU's free market it does make up for it with its market size and its friendly regulatory environment. New York also has the ability to clear all major European currencies. James Gorman, CEO of Morgan Stanley said that New York is all set to be the 'big winner' after Brexit. He predicted that businesses will move out of Britain and make their way across the Atlantic to New York. As per reports, a major Wall Street financial firm is already on its way to moving its staff out of Europe to New York. If businesses and financial firm decide to set sail for New York, the entire European economy may end up suffering.
Britain's decision to leave the EU has created a climate of uncertainty, especially for the financial services industry but also for local businesses that received a serious blow and need a 'stable environment throughout the process and post-Brexit to overcome their difficulties so far and grow' as UK business expert Mike Smith of Company Debt puts it. Financial firms in the UK thrive on the free single market model of the EU and have managed to fuel their growth by serving European customers. If EU closes its free market, these businesses would quickly need to draw up a contingency plan. No matter what they end up deciding, US Banks operating in a post Brexit Britain will have to deal with more than few critical issues.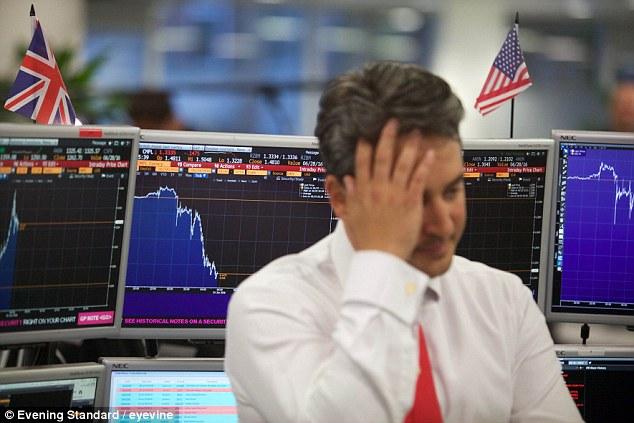 One major concerns is definitely the new regulatory standards in the UK. The British government in an attempt to retain businesses and reduce economic impact may set regulations that are business-friendly. In this case, moving business may prove to be unfavourable in the longer run.
US Banks with subsidiaries in the UK have also grown used to accessing the free market opportunities by offering their services all across the continent. With flexible "passporting" opportunities severed, UK-based banks would now need to scale down their operations and consider restructuring.
The banks would also need to match their contingency plans according to the speed of Britain's exit from EU. An abrupt and hard separation would force banks to take fast, drastic steps. A slow separation on the other hand would require close monitoring.
Disclosure: I/we have no positions in any stocks mentioned, and no plans to initiate any positions within the next 72 hours.