Because this subject comes up time and time again, this is what I have, based on a thorough study of all DVK's articles over the years. In some cases, these articles present conflicting or inaccurate data, so I have done my best to be objective about finding the most accurate answer. Over the last couple of years I have come across more information and have revised this list, but as of 3/7/2016 this is my best snapshot from June 1 of 2008.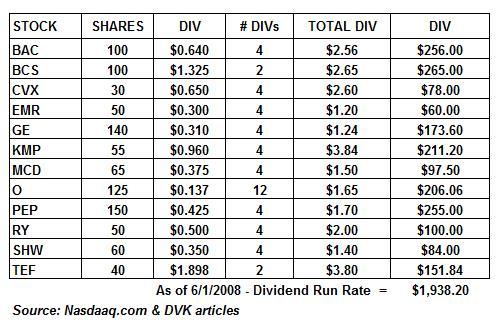 I am certainly open to being corrected if more accurate data can be found.
Disclosure: I am/we are long GE, O.