GBP/USD
The move is exactly in-line with what we discussed yesterday. GBP/USD moved up to the recent resistance i.e. the descending lower channel and made a move towards the pointed support 1.4175. we were cautious and figured out the reversal candle as being fake out.
We are expecting for a further 15% decline by the end of this week.

EUR/USD
The range set between 1.0975 to 1.0861 is still holding the price within the net.
We may have a break out towards the upside in the coming days, and this break will move the price towards 1.11085. The currently identified support to place any long trade is 1.08610.
The below daily chart shows how the current range and points for a further breakout.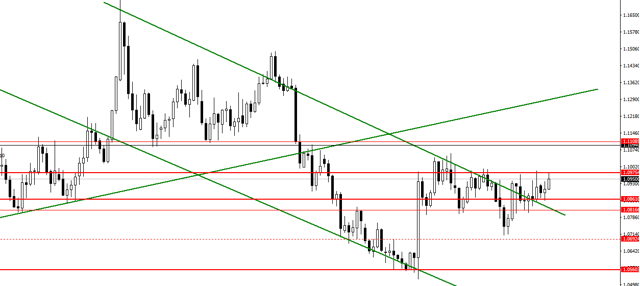 This 4 hour chart shows that the bulls are building higher lows.

XAU/USD
The break out on Gold is again fulfilling our forecast. The 4 hour wedge that was holding the pair within its boundaries has finally given a way towards the upside. This move has opened the door towards 1109 but there is a minor resistance on its way at 1097. This is the place where the price is currently stalling, but we believe that this shouldn't be a tough nut for Gold will slice through this resistance.
For those that have missed a buy can re-enter when Gold dips back to the previous resistance turned support. This would be another opportunity for the bulls to get in on the bus.


For more daily Forex signals, visit NoaFX Knowledge Center.