AUD/JPY
Its is a crucial level for AUD/JPY while it is resting on the ascending trend line and the 50 MA on the 4 hour chart.
This is the third time in the last 7 days that the price has seeked this support. The last two times it had a bounce at this support and we expect a minor bounce. But a break will push the pair towards the 200 MA (82.81) level.
We had taken a sell on the upper channel and started to trial the pair since then.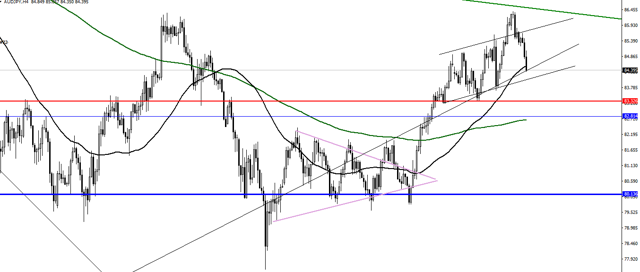 This is clear on the daily chart when the pair reached the upper channel completing the D wave and is heading south.

EUR/USD
Following the ECB's action last week, the pair has slowly entered the descending channel after making quick gains. The candle is trading closely towards the upper channel 1.11194 and is limited by the rising trend line in the daily chart.

On the weekly chart we can see higher highs for the last 2 weeks and the current weeks candle is slightly negative. This pattern is a threat to the sellers as the formation is pointing towards 1.1361 and 1.1696

But the monthly chart is contradicting the above two charts, while it continues to point a strong decline for the next Quarter. The previous months candle is a sure to track signal.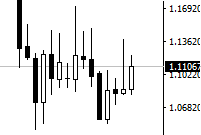 USD/JPY
The weekly trend was broken today during the early hours of the European session and price continued to puncture the 113.116 level.
USD/JPY is on the road towards 112.40 again, we are seeing strong bounces from 114 and the price is unable to over power this resistance. This bear power should soon result in a deep hole towards 109 as projected during the month of January.

The four hour chart is in line with the hourly as the current price positioning is towards 112.35 and 111. USD/JPY is stuck within a 200 pip range since Feb 10th and has heavily helped the scalpers.
If you are a scalper then this could have been the right pair to bag in the pips on both the directions.

USD/CAD
USD/CAD has once again visited the ascending trendline drawn from 22 June 2014. This is the third visitation since then and the current level is a stiff necked support. Swing traders are expecting for a break while the others are looking for a bounce. This chart should be on our watch list and incase of a break we would go in for a sell with a stop loss above the trendline.
We may lose few pips on a fake out but the risk to reward is 1:10 as we target the 61.8% fib.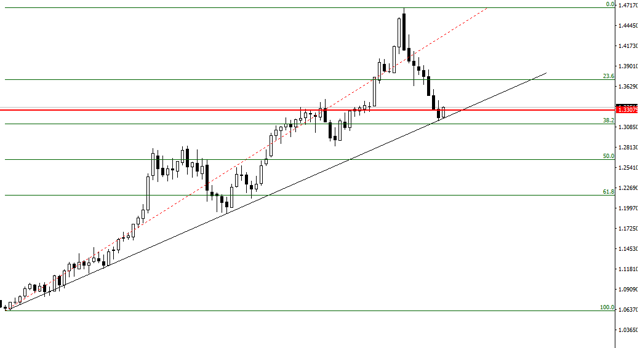 For more daily market insights, visit NoaFX Knowledge Center.