USD/JPY
Friday's NFP was the center of attraction as investors were looking for further bearish confirmation following the views by Janet Yellen expressed earlier in the week. The data was exactly in line with the forecast and showed that the U.S. Domestic economy is faring well but not to an extent that may lead to interest rate hikes. Both the Domestic and the Labor market readings came in as expected , winding the midterm outlook for Dollar as bearish.
On the daily chart, we are trading near the years low at 111.52 and have seen three bounces from the same level this year; this shouldn't lead us into a thought that a bounce may be seen again. On the contrary, the weekly chart poses further decline towards 108 following a 2-week doji near the 114 level.
Daily Chart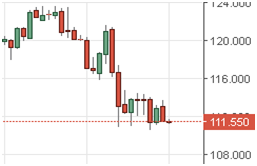 Weekly Chart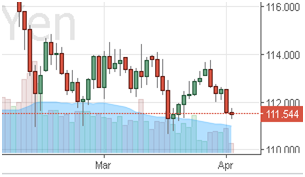 EUR/USD
The pair has exceeded our expectations as it sliced through the upper trend line thatwas followed by the decline in the US Unemployment figures. The question remains open "If the pair will continue building up its strength on the back of USD weakness?"
The weekly candle had a successful close after gaining much strength from the negative US Unemployment numbers that came in at 276K which was bundled with the UE rate at 5.0%. The pair got an additional boost from the stronger EU CPI Flash.
We may see a strong week for Euros as the US ISM & EU Retails sales results are due this week. Nevertheless, the additional volatility may be unchained by the two key speakers (ECB Draghi and Fed Yellen), we are to plan our trades with a balance to hold surprises.
The next level to watch out is 1.15000

GBP/USD
Following the double doji on the daily chart, the pair fell towards 1.4212. The weaker Dollar has not contributed to the Pound and it continues to trade negative as the Brexit fear rules the market. Our immediate support is the rising trend line drawn from 2/29 and if this breaks then we will see the price drill towards 1.3839 levels. On the contrary, a bounce will confirm 1.440 and that is where the struggle is. We need to see a break above 1.4400 on the weekly chart to confirm a bullish leg. However, for now, the strength remains weak and further slides are expected.

For more daily Forex signals, visit NoaFX Knowledge Center.