GBPCHF
There is a huge buy opportunity in GBP/CHF and this is again a bullish continuation.
This analysis is based on the rise and continue theory, in which the pair creates a trend (Strong trend) and then at a certain point (NYSE:B) the price starts to range within a horizontal channel that is relatively lesser than the trend itself.
The current price in GBP/CHF is a perfect scenario of the Rise and Continue theory
First, let's look at the daily chart.
The price picked up the bullish trend from 1.3412 and travelled all the way to 1.419 (about 700+pips). It then slided towards 1.3862, thus making a horizontal channel as shown in the below chart.

A similar pattern is formed on the hourly chart, where the price formed the upwind and then halted at point B with a sharp turn and started to range. If you notice, the bullish side is stronger than the bearish, now that we know that this is a Bullish continuation, lets look at the target point.
We will use the same Algorithm as in K analysis to measure the target point. The measurement from Point A (1.3817) to Point C (1.3948) is 120 pips, now lets measure from point B (1.4039) to the upside with a total of 120 pips to identify the target point and we land at 1.415. This move will be fast and swift.
Lets capitalize this call and monitor smaller times frames such as the 15 minutes to go long.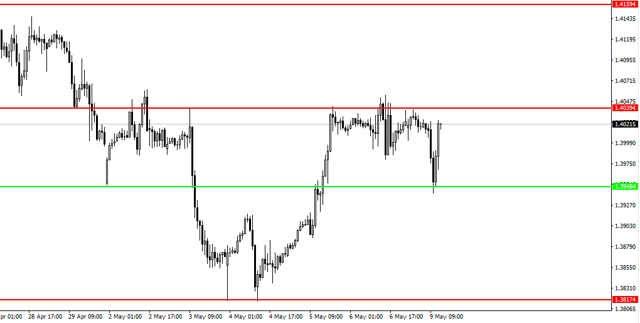 For more daily Forex signals, visit NoaFX Knowledge Center.