XAU/USD
Precious metal is struggles to hold the bullish momentum on Monday.
As we look deep into our technical indicators, we find that almost all of the indicators are posing a bearish signal, this is certainly not aligned with the bullish move that occurred last week and the price action seems to be depleted.
Gold suffered losses on Thursday and regained much of its losses the preceding day (Friday) when it reached to 1297 at the day close, our target for Gold's retracement was between 1295 & 1303 as this provided an opportunity for the bulls to liquidate their long holdings.
But today, we see that Gold is once again giving up against the USD and surged close to 1280, mid-term exponential moving averages have crossed over to the bearish side and the immediate support that can hold the decline is at 1278, also being the monthly resistance. We would like to consider that the longer term technical indicators are pointing towards a strong bullish leg in Gold, the weekly pivot point situated at 1295 has to be taken off with a 10% penetration and the price has to stay above 1313 to confirm this bullish leg, but until then we will continue to go with the mid-term indicators and place our long orders on the weekly and monthly support levels considering the Brexist would increase the demand for Gold.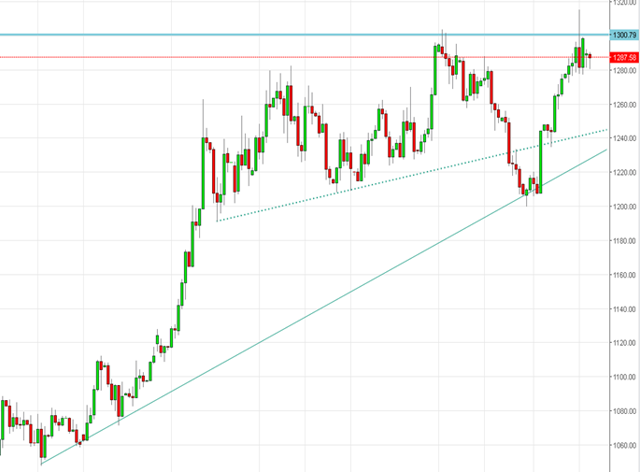 GBP/USD
The week started in favor of the Sterling as the markets are once again expecting for the UK EU exit.
Fridays vote by Bremain took the lead on regaining the bullish momentum for Sterling and the price overcame the 100 SMA, it just didn't close the week on a bullish note but it opened the current week with a bullish gap, this has brought back the lost confidence in Cable and the currency will remain strong due to the positive EU referendum polls. This positive sentiment can help the price regain its lost levels and stabilize the exchange rate above 1.46, and erasing the losses that it incurred for the last two weeks.
Our resistance to watch will be the 1.469 level along with the weekly pivot placed resistance such as the R2 and R3 in accordance with the 200/250 DMA's. This analysis doesn't rule out the instability in the GBP/USD and the bearish doors are still open for the pair to decline.
The commitment of the traders report shows that the sell orders have increased from 43 to 56%.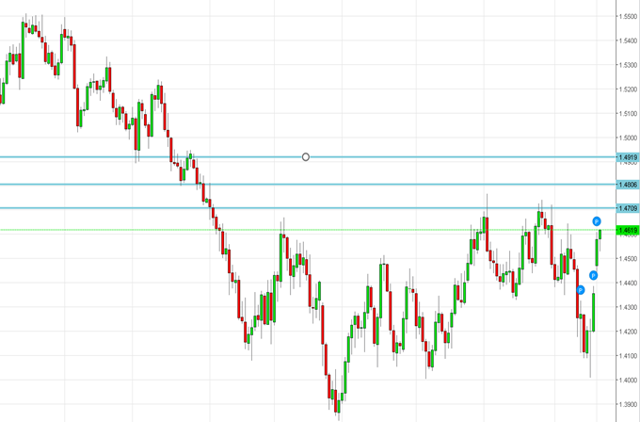 For more daily Forex signals, visit NoaFX Knowledge Center.