Trading Opportunities
As we draw near to the EU referendum, the UK finds it hard to identify a direction but the object of the referendum is already been identified and we can see that happening in GBP/USD.
GBP/USD's daily chart shows us that the bulls are totally in control for the past few days and the net longs are greater than the short positions.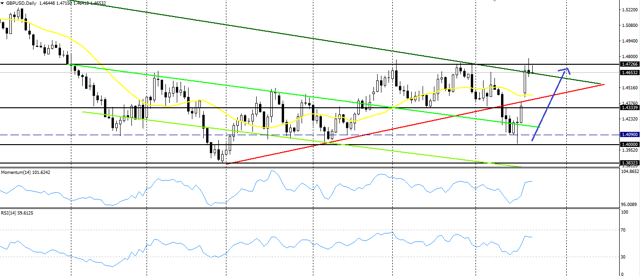 As a trader we will all look out for opportunities, as they will add up to our existing equity. But what if the pair has already surged to the highest with little room for increase? Traders will often run from pole to post if the orders are against them, but in this case many traders have already positioned themselves in the bulls bucket and if they are correct, then the price will move little more, but new orders will find themselves placed in the highest point, especially taking into the spread consideration during the volatile release. Thus it is more valuable to focus on counter positions. Many if not all mid term traders are looking out for opportunities in GBP/USD, EUR/USD & EUR/GBP but this is not where the best opportunities are found for Brexit trading, infact all of these pairs are at levels that are least likely to be safe for additional long loadings. Instead we can focus on the commodity markets where the true value is.
When we think about commodity, Gold is the first on the list that strikes our mind. Gold has been trading positive for the entire year starting from 1055 and moved all the way up to 1314, we still see a good space for Gold to surge towards 1390 and 1417. The price is slowly fading and lost about 500 pips in the last 5 days, we see a good opportunity in this pair as the demand for Gold will rise in both paper and physical form if the votes are in favor of an exit. Many analysts suggest that an upward rally will resume incase of a surprise referendum and the upward levels are noted between 1253 and 1243.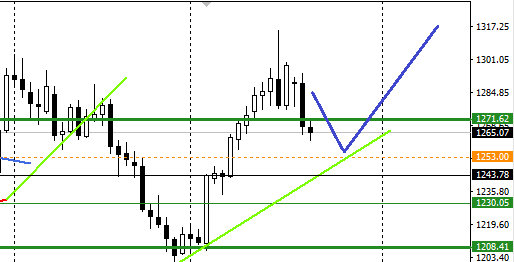 The price on the 4 hour chart is unable to break below the 23.6% fib and the ascending channel, we believe that there this referendum will bring a change in the direction and fuel Gold to surge high for the rest of the year. Let's make us of this opportunity and trade with caution. We recommend you to subscribe to a live news during this event.

For more daily Forex signals, visit NoaFX Knowledge Center.