EUR/USD
Markets are surrounded by the Risk Sentiment and this sentiment seems to be improved at the start of the day, with a three digit gain on Wall Street and Asian shares trading higher.
On the FX bulletin board things were pretty slow at the London opening and most of the Major pairs are hovering near the close of the US sessions. Looking at safe-havens, Gold and yen are moderately stronger, while USD is one of the weakest across board. On the data front we have some interesting figures today starting from, EU June SX, Inflation report from German & Personal Spending and Incomes out from US. Investors are looking at the other side and not being focused on the Brexit sentiment for now, but the Markets are purely trading on the Brexit outcome and ignoring other fundamental readings, technical analysis are all in favor of this sentiment trading. The effects of Brexit is yet to be fully experienced but from this point onwards the major expectations are towards a global economic slowdown. EUR/USD is firmly below 1.11205 and there is yet another opportunity for the price to advance towards 1.1210 but the longer term Bullish outlook is off the table for now.

XAU/USD
Gold will continue to range between 1335 to 1305 for the next few weeks before breaking lower to fill in the more orders and shoot up towards 1359/1390 levels. After spiking higher at 1357, gold plotted a minor doji on the daily chart & following the doji, gold declined and hit the support level mentioned in our yesterday's newsletter i.e. 1313 to 1304, the price came as close to 1304 and bounced back towards 1323.
The immediate resistance is 1324 and a break of this level will advance the pair towards 1335 and bounce back to 1324, failure to break the immediate support will lead to a minor liquidation and the price will return back to 1309. The longer term trend is Bullish and this is the tone for the year, let's keep this in mind and be on the bulls side and place our orders at the lowest supports.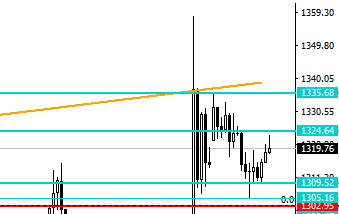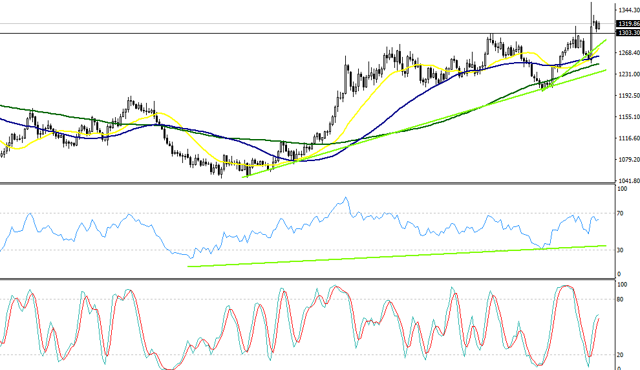 For more daily Forex signals, visit NoaFX Knowledge Center.