AUD/USD
AUD/USD has a weekly gain and was followed by a reversal doji formed at the end of last week. Price has come to an halt at 0.7763 and this resistance level has proven to be strong in the recent past, infact this level is intact since 2016 and that is the level of strength it has shown. The weekly candle has to close above this resistance level to confirm a break and move above, if the present weeks candle closes below this level then we will see another reversal in the coming weeks and price may decline towards the lower trend line.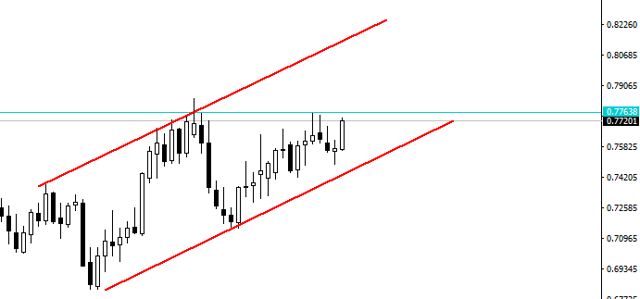 GBP/USD
Price rose above the horizontal channel and opened a new candle, but was unable to sustain the momentum and dropped the next day. GBP/USD is once again trading below the horizontal channel between 1.3375 and 1.2831.
This makes us wonder if GPB/USD will sink back to the lower support level in the coming week.

AUD/USD and GBP/USD are showing signs of reversals which could mean that USD may gain strength in the coming week and supports our previous analysis which says that USD/JPY will bounce off the current level. Let's find out for more clues and plan our trade for the coming week.
For more daily Forex signals, visit NoaFX Knowledge Center.