XAU/USD
Gold is ranging between 1165 to 1175 and has reached the upper channel in the hourly chart. The immediate resistance is the 1175 followed by 1180 and the markets are over anticipating a steep lower at the back of the US Federal reserve Interest rate hike.

There is another opportunity to sell Gold anywhere between 1175 and 70 as the room for decline is quite large. The monthly candle has opened below the 1179 level showing further acceleration towards 1056. We are on the sellers bike and will ride another wave in the coming days.

USD/JPY
Can you look from this chart that Dollar Yen is aiming higher? If no, then let's show you how!
The previous months candle built a huge momentum and impacted the quarterly candle, as you know that this is the last month of this quarter, the impact from the previous month has carried over to this month which still remains under this quarter. The price action on the monthly candle is still intact and we can figure this out from the lagging indicators that are still clinging on to the old momentum, while the leading indicators have turned neutral based on the current volume. In this case we will use the lagging indicators as a trend continuation signal and use the leading indicators to place the bet. In our perspective, Dollar Yen is aiming to reach 125 in the coming weeks.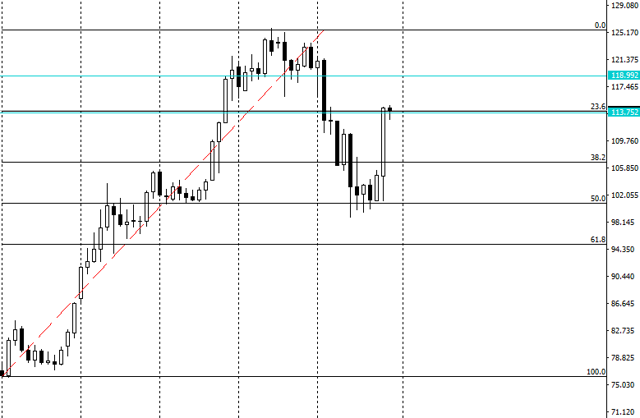 For more daily market insights, visit NoaFX Knowledge Center.