USD/JPY
Japanese Yen continues to take a beating at the back of the strong USD and Dollar Yen advanced towards 118+ and these levels were last seen in the month of February 2016. Yesterday's US data was also positive when the U.S. Consumer Price Index rose 1.7% on a Y/Y basis, and this further strengthened the FED's inflation target at 2.%. The equity markets managed to pull up and close itself moderately after declining towards the Red territory following the FED's accouchements on Wednesday.
Dollar Yen continues to set new benchmarks for the month especially when the price closed above the 118 level. What we must also note here is the hidden bearish divergence in the weekly chart. A reversal from 118.99 could signal a long term bearish correction that could be deep towards 108.00. The immediate support is at 116 and 114, below this level will indicate that the pair will hit 108 support. But for now all indicators are in the positive territory while few remain on the over brought levels. We need to watch for Technical trading in the coming days and if you see any reversals, chart/candle pattern on the 4 or the daily chart then it will be time to reconsider trading along side with the Bulls.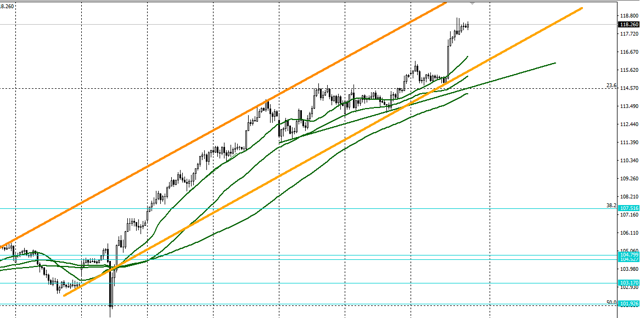 XAU/USD
While most of bears are enjoying on the Gold slide, and capitalizing on the move lower, they are also anticipating for Gold to reach a 3 digit number. The recent analysis from one of the season trader also pointed to a 3 digit number of Gold. The missing element that many short term traders fail to see is the longer term trend line that is sticking out in the weekly chart, we believe that this trend line will hold the fall and give a room for Gold to bounce back in the year 2017. We will be counter trading Gold in the view of the history, this trend line has held the pair not once but twice, usually the long term trend lines tend to be very supportive and in this view, we will soon be long on Gold. The only hope is to getter a better price just the way we got a better price on USD/CAD this Wednesday for the Interest Rates.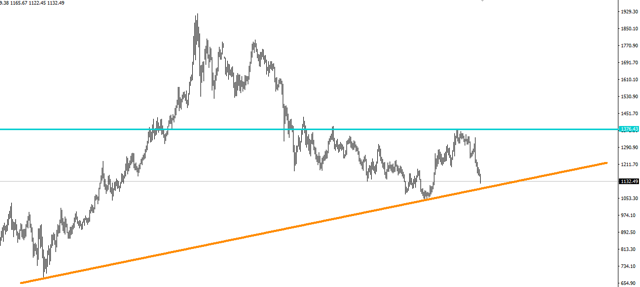 For more daily market insights, visit NoaFX Knowledge Center.