EUR/CAD
Euro's international trade in goods saw an increase of 6% and the Euro looked to bounce back after a fresh lower of 1.0559 levels yesterday. With a security clearance proclaimed by the European nations, an increase in the growth rate of employment opportunities is ensured for the people of the nation.
It is noteworthy to mention that Euro has made its first trade association with Canada, a G7 country.
The Euro now shifts its focus on possible incoming unemployment and construction figures in the next couple of days. Any development from Greece can shift the movement as well.
Though the Eurozone trade balance figure was better than expected, the Euro lacked in a steady momentum. The trade markets are a bit nervous about the prospects of the Hellenic nation and are not sure whether the bailout funds will be disbursed or not.
With three European economies contesting in the upcoming elections, there is a lot of scope for the other nationalistic parties to win the elections. The Euro is going to have a drastic effect based on the election results.
The price has reached an interesting flip zone for the pair sitting at 1.3854 levels. Also, the price has fallen into a support level and may bring back a higher level by making a re-test. A strong bullish momentum can be seen around this area. If we scroll left, the price has bounced and reacted of previous touches off this level. The price has stalled here with an order flow building up.
With support holding the levels steadily, it clearly indicates a shift in momentum. Though price action is below 100SMA and 50EMA, we look to go long until 1.3935 levels with stochastic above 50.0 levels. With a clear signaling, we look to retrace back to the old resistance.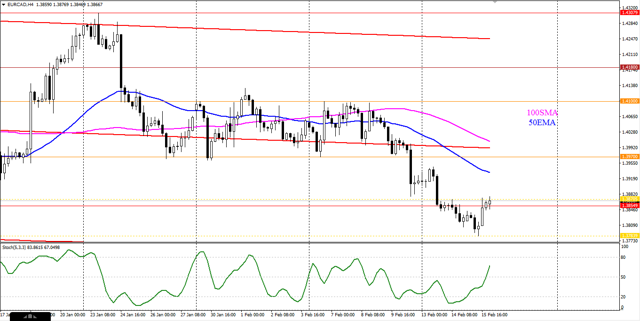 For more daily market insights, visit NoaFX Knowledge Center.