EUR/AUD
ECB's Vice President Vitor Constancio said that an additional effort is required to solve the problem of non-performing loans. He also said that Europe considers the current mon pol stance as an appropriate one.
There is a huge stress in the European markets because of the side-effects of the ECB's policy. ECB Member Coeuré looks to further expand the bank's preliminary assessments. President Draghi said that it is important to monitor ECB'S developments every now and then.
With the UK's departure, we look forward to a stronger Euro after key elections in France and Germany this year. According to the analysts, the EUR might rise with the upcoming elections and have a strong economic data. Marine Le Pen, an anti-EU candidate from France will lead the polls against centrist Emmanuel Macron in the first election round. We expect Macron to win by a greater margin. Meanwhile in Germany, the Pro-European candidates will be contesting for the September chancellor election.
The EUR/AUD pair has been rejected at 1.4149. This clearly suggests that there are some corrections before making any further move from current levels.
The EUR/AUD pair keeps the correctional bearish attempts and provides a negative close below 1.4149 levels, forming a solid barrier against the current fluctuations. We will keep our bearish overview until moving towards the main support at 1.4069 levels, followed by monitoring the price behavior to detect the next trend.
The stochastic keeps its negative stability within the 50.0 areas and supports the negative pressure on the price. This provides an additional negative momentum until reaching our waited target.
Though the 50EMA acts as a support, we shall wait for the price action to break below the MA. Once broken, we will set our targets around 1.3957 levels where we can see some support. Before making the next move, we will prefer the bearish scenario.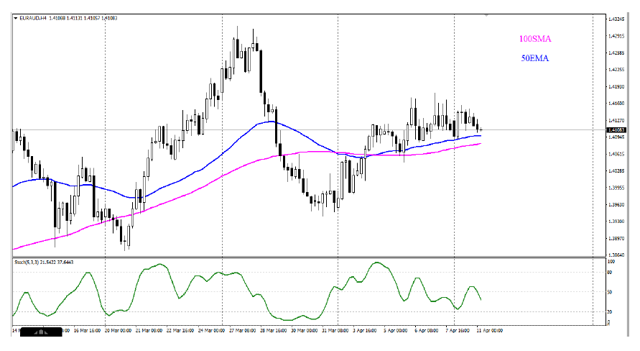 For more daily market insights, visit NoaFX Knowledge Center.