The Senate Intelligence Committee website contained the confessions of Ex-FBI director James Comey. Comey said that the US President wanted him to investigate the former national security adviser Michael Flynn regarding Russia's interference into last November's U.S. elections.
In his written statement, Comey recalled his meeting with Trump in February and stated that Trump said: "I hope you can see your way clear to letting this go, to letting Flynn go. He is a good guy. I hope you can let this go." This statement adds more pressure on Trump, as there are allegations stating that Moscow had helped him in winning the presidential elections last year.
Comey's conversations with the US President throw light on Trump's way of behaving with the former FBI director and the president's rationale behind firing Comey. The market is concerned on whether Trump's administration will be able to bring back the momentum for achieving their proposed list of items which included lower tax rates and easy-fitting regulations.
Japan's current account figures for April were released yesterday along with the capital account's figures. In April, several investors sold foreign bonds which were worth 4.3 trillion. However, in May, Japan was found to be showing an interest in buying foreign bonds for 3.1 trillion. The investors continued to buy the US debt instruments for all the months except three last year. Japan continued to remain as the net seller of European, Belgium, Dutch and Italian bonds.
The USD/JPY trading above 110.2 levels looks to drop down and might indicate good areas of support. If there is a break above 110.5 levels, an uptrend may likely continue. Alternatively, if the market closes below the 110.2 levels, a downtrend may continue and indicate more support areas. In the long term, the market might continue to move higher and show an uptrend. Due to high volatility, we can expect a drop in the areas at 109 levels every now and then.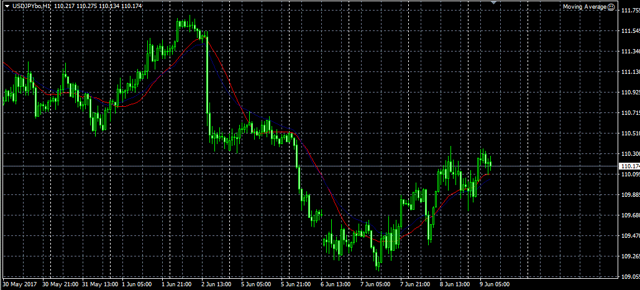 For more daily market insights visit NoaFX Knowledge Center