What's in the News?
The Central bank in Europe isn't showing any signs to drift away from the negative rates any time sooner. Situations are slightly improving in the US. Growth and inflation are recovering in a better pace than expected when compared to Europe.
But some factors are still causing a concern to the US and due to this the dollar has gone lower despite of the two rate hikes by the Federal Reserve. The main factors contributing to this are political uncertainty, positive developments abroad and unexpected economic data.
The differences among global interest rates, economic growth and inflation and further political risks in the euro area will revert the trend for Greenback.
The monthly job openings which is closely followed by the Fed Chair Yellen has increased in June. According to the Bureau of Labor Statistics, the number of job openings was at 6.2 million. This is a record high and we can see an increase from 5.7 million on the last business day of May.
The record high was lastly seen on June. Employment rate increases when the number of hires exceeds the number of separations. Every month a huge number of hires and separations happen.
What do the Charts Say?
The EUR/USD price forms an obstacle against the negative attempts at 1.1770, keeping the sideways stability below the main bearish resistance located at the current levels. We wait for the price to renew the negative attempts and to achieve the waited targets at 1.6697. In spite of the repeated positive attempts for the price action and its attempt to settle above the resistance levels, we keep preferring the bearish domination.
The price gets a new negative momentum by stochastic surpass below 50.0 level. The price is expected to decline towards 1.0932 that forms the first negative target in the near period. Therefore, we will keep preferring the bearish bias in the upcoming period, and that the price forms a strong barrier against the positive attempts. The price is waiting to reach the wild levels. The pair is gathering some new negative momentum since this morning to notice its decline below the resistance level and begins to fall below the 50EMA.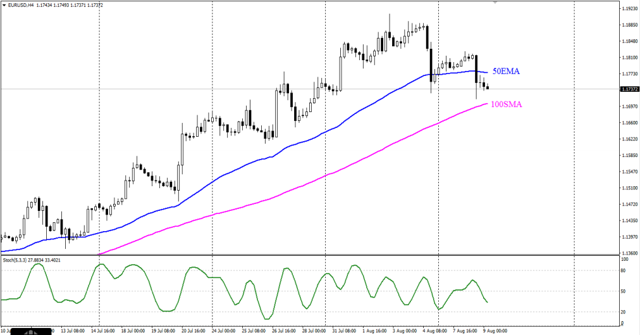 For more daily market insights visit NoaFX Knowledge Center