What's in the News?
According to the Fed officials, the slowdown in the US workforce engagement was seen as a reflection of the downturn which would gradually change with time and low interest rates.
The shortened US workforce is presently near to the smallest size since the 1970s. And, this has been the talk of the town. This is a clear indication of the strong labor market. Fed has to analyze the causes of the decline. This will help them to decide on the low interest rates accordingly.
Another major move of the Fed is lowering the interest rates. We can also see the trend of unemployment rate decreasing at a good pace which is very much encouraging for the workers to come into the workforce again.
Situations would change for lower-income Americans if the Fed tightens the financial conditions which would come at the expense of higher paying jobs. Interest rates have been raised four times since December 2015 to a range of 1.00% to 1.25%. Fed officials are now concerned about inflation moving away from the initial direction of Central bank's target of 2%.
What do the Charts Say?
The GBP/USD pair is currently trading above 1.2974 levels to get a good support base. This reinforces the expectations of changing towards the bullish bias and provides signals for the price recovery in the upcoming days. The pair is supported by stochastic positivity that appears clearly on the four-hour time frame and above 46.0 levels. The pair remains bullish for the moment while trading on rebound after testing the barriers. This makes the trading settle now at the support area that appears in the chart. Some consolidations would be seen with bullish momentum and further rise is expected from current levels on the new found support area. The beginning of a new trend is expected. The first main target located at 1.3016 indicates that breaking 1.3079 level besides holding above it will push the price to resume with bullish bias. Though the MA are below price action, we expect the pair to retest the 50EMA in near future.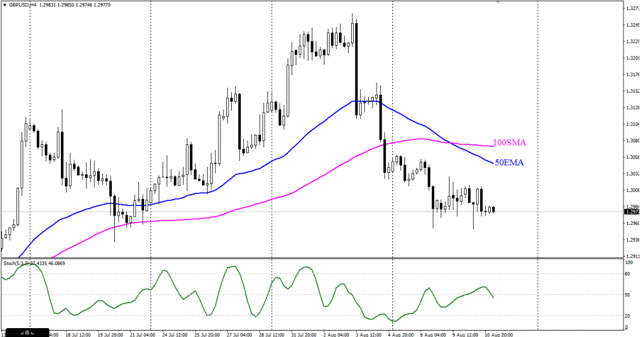 For more daily market insights visit NoaFX Knowledge Center