Base money in Norway increased 3.43% on September to NOK 101.976 billion according to figures for October released today by Statistics Norway. Base money for the month however decreased 20.68% on October last year.
M1 money supply was up 0.89% on September and up 1.45% on October last year while M2 money supply increased 0.94% on September and 3.07% on October last year. On a 12 month moving average basis (YoY percentage change), base money is down an average of 3.22% as of October, M1 is up 4.04% and M2 is up 4.4%. The longer term trends therefore show money supply in Norway continues to expand fairly rapidly.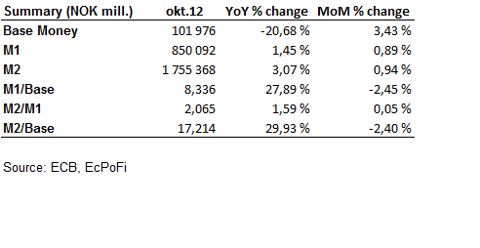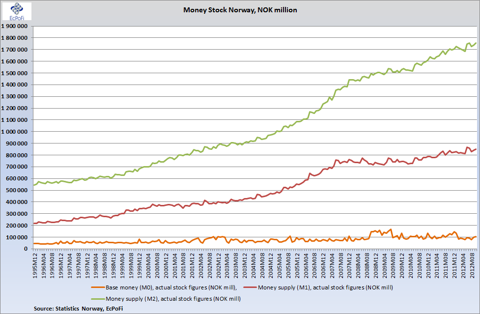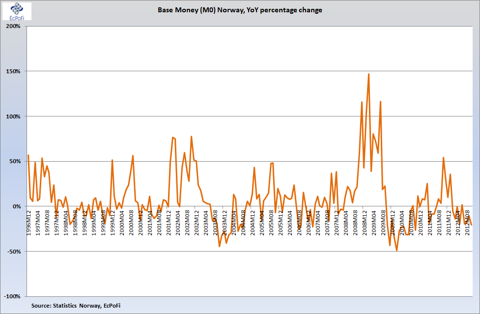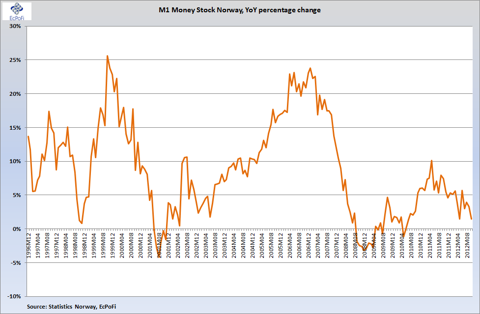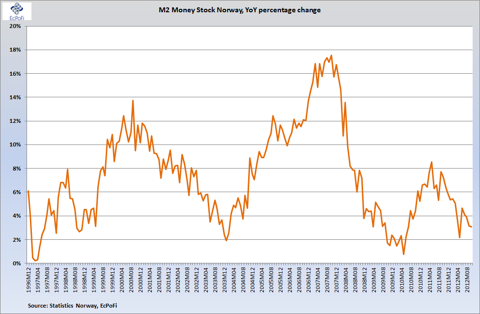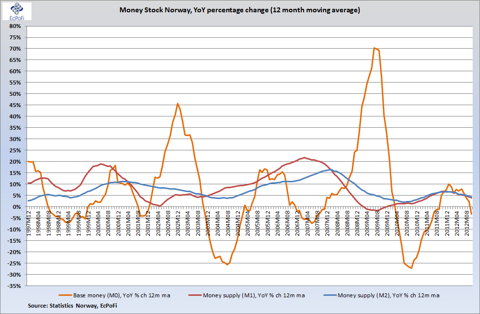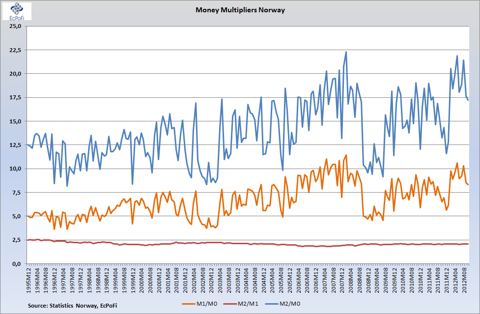 Disclosure: I have no positions in any stocks mentioned, and no plans to initiate any positions within the next 72 hours.