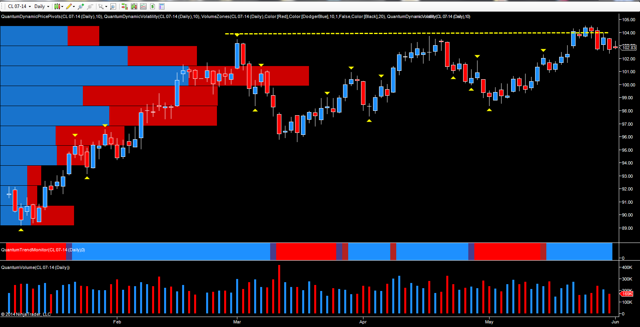 Oil appears to have run out out of steam once again, following the bullish rally during May, with $104 per barrel once again proving to be a major stumbling block, and as shown on the daily chart with the yellow dotted line. This was the level at which previous rallies failed in both early March and mid April, with the commodity returning to test support levels below the psychological $100 per barrel on both occasions. In early trading this morning, the July futures contract is currently trading at $102.77 per barrel and should the commodity continue to fall further, then $101.50 becomes the next logical target. However, it is interesting to note the volumes associated with the recent decline, which are falling, and not rising, suggesting that rather than representing a major reversal, this is simply a pause point coupled with profit taking and squaring of month end positions. For a continuation of the recent bullish momentum, the $106 per barrel region now needs to be breached with confidence, and if so, this should then open the way for a further move higher in the longer term, and on towards the $108.80 per barrel in due course where further resistance awaits.
You can follow more of my market forecasts on my personal site at http://www.annacoulling.com
Grab a copy of my latest books on Amazon: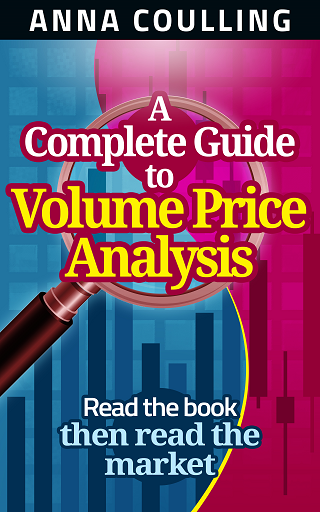 www.amazon.com/gp/product/B00DGA8LZC/ref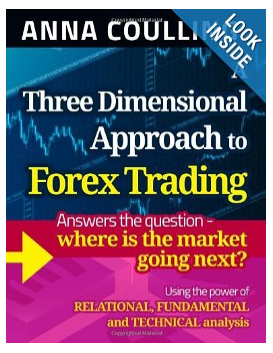 www.amazon.com/Three-Dimensional-Approach-Trading-ebook/dp/B00CX2QCVO/ref
GRAB your copy NOW!