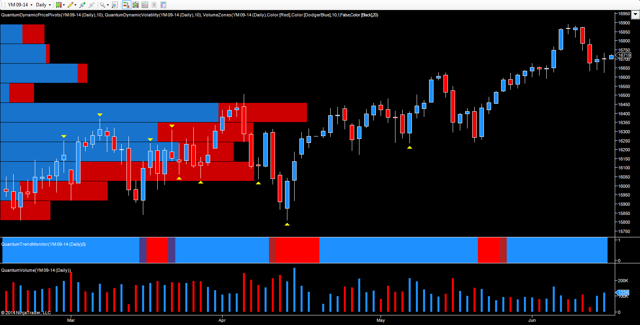 Whilst the ongoing conflicts in both the Ukraine and Iraq are beginning to impact world markets, yesterday's price action was less severe than expected. In other words, the price action was more of a pause than a major sell off. Typical of this scenario was the Emini YM on the daily chart which sold off sharply towards the end of last week as it failed to breach the 16,900 price point on the September contract. Since then the Emini YM has found support in the 16,625 price region with yesterday's price action closing with a second subsequent doji candle, having tested this level once again, before closing at 16702. This pause in negative sentiment has also been reflected overnight on Globex with the index moving marginally higher to trade, at time of writing, at 16,718. Moving forward, provided the 16,625 price level holds then we should see the index recover and move back to test the 16,900 level in due course, with the caveat that world events may indeed be the prime drive for any failure at this level. Should this be the case then the next deep level of price support awaits in the 16,450 region which is clearly defined on the volume at price histogram, as shown on the left of the chart.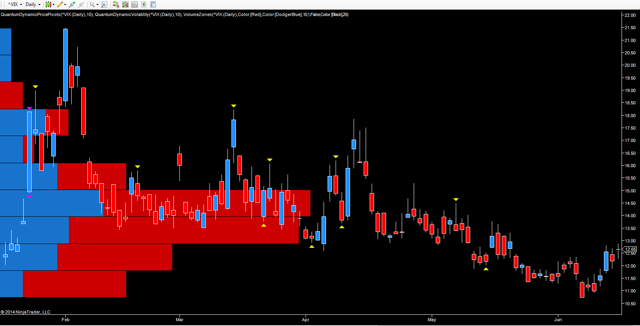 As you would expect this price action is broadly reflected in other major indices, including the NQ and ES contracts coupled with the daily VIX which has rebounded off the lows of 10.65 to stand at 12.65.
You can follow more of my market forecasts on my personal site at http://www.annacoulling.com
Grab a copy of my latest books on Amazon: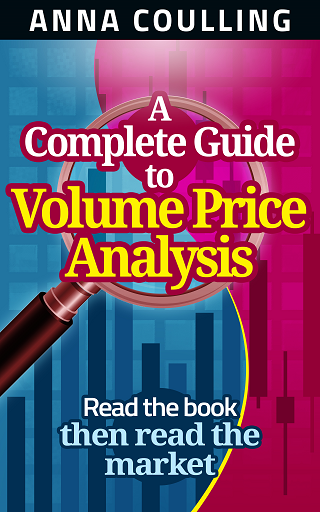 www.amazon.com/gp/product/B00DGA8LZC/ref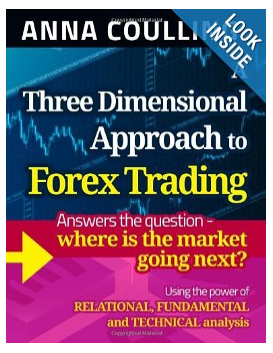 www.amazon.com/Three-Dimensional-Approach-Trading-ebook/dp/B00CX2QCVO/ref
GRAB your copy NOW!