(click to enlarge)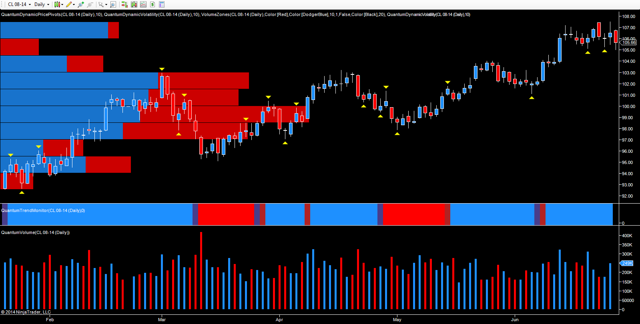 Crude oil futures continue to find it hard work moving higher, with the August WTI contract failing to breach the $107.50 per barrel level, with yesterday's price action once again confirming the strength of resistance at in this region. Yesterday's weakness was largely driven by the fundamentals, as the weekly oil inventories reversed the forecast of a draw of -1.2mbbls, to show a build in oil inventories of +1.6m bbls, with the daily candle closing with a deep upper wick as initial positive sentiment earlier in the session was reversed. Yesterday's volume was also well above average confirming the lack of buyers in the market and sending a strong signal of a lack of buyers in the market. This signal of short term weakness has duly been confirmed in today's oil trading session with the commodity moving through the $106 per barrel level, to trade at $105.45 per barrel at the time of writing. The low of the session to date has been $105.03 per barrel, replicating the tests of the last few days which have been denoted with isolated pivot lows on each occasion. These pivots now define the floor of the current support region, and as long as this level holds firm, then expect to see oil prices continue higher, with the $107.50 per barrel level now holding the key. As always, provided any breakout from this region is accompanied with strong and rising volume, then we can expect to see oil move on towards the $110 per barrel level in the short to medium term.
You can follow more of my market forecasts on my personal site at http://www.annacoulling.com
Grab a copy of my latest books on Amazon: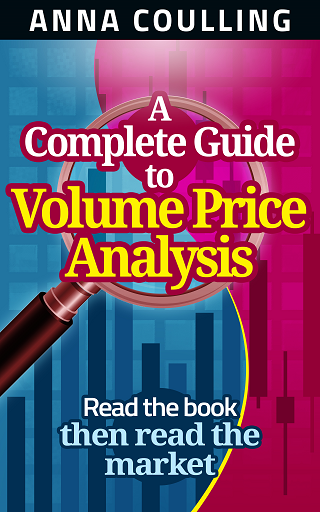 www.amazon.com/gp/product/B00DGA8LZC/ref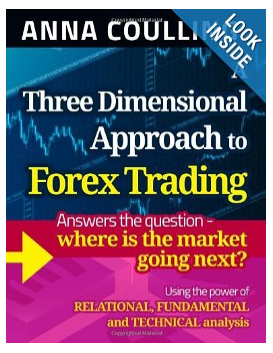 www.amazon.com/Three-Dimensional-Approach-Trading-ebook/dp/B00CX2QCVO/ref
GRAB your copy NOW!