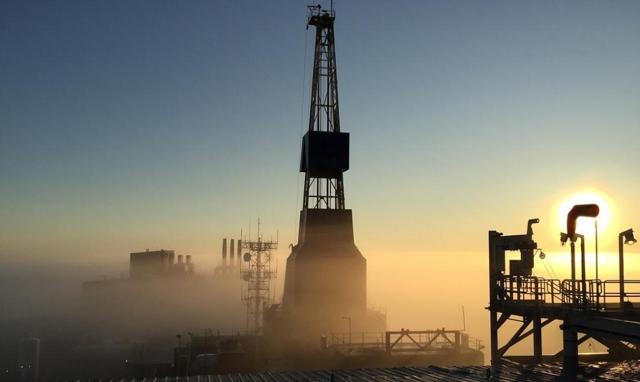 2017 promises to be another turbulent year in Oil & Gas. It also promises to be opportunity-rich.
Zeits Energy Analytics is expanding its coverage of the sector by adding a "best ideas" module to its OIL ANALYTICS Premium Service.
Zeits Energy Analytics will also become more "private" this year, with its more valuable stock ideas, macro analyses and data monitoring becoming exclusive to OIL ANALYTICS members.
To support this expansion, OIL ANALYTICS is announcing a January subscription campaign, followed by a rate increase effective February 1, 2017. Another rate increase will be implemented once a 300-subscriber threshold is passed, in order to limit idea commoditization and leakage.
As an incentive, subscribers who join during January 2017 will be able to lock in the current rate ($50 per month based on an annual membership or $65 per month on a month-to-month basis) and protect it from future increases for the lifetime of this service.
For reviews, please follow this LINK.
To subscribe, please follow this LINK.
Please note, members can cancel the subscription at any time and will get a prompt refund for the remaining unused months under Seeking Alpha's guarantee policy, no questions asked.
What is OIL ANALYTICS Premium Service?
With nearly 200 exclusive posts in the second half of 2016, Zeits OIL ANALYTICS is currently one of the most active paid offerings on Seeking Alpha's Marketplace.
Until recently, the lion's share of OIL ANALYTICS' exclusive coverage has been focused on macro fundamentals for oil and U.S. natural gas. A number of "deep dives" into specific industry segments and companies were also included on an exclusive basis and have generated several highly successful ideas and insights.
The bulk of in-depth stock-focused discussions have been provided via OIL ANALYTICS' partnership with Seeking Alpha's PRO program. All of Richard Zeits' 350+ PRO articles that are currently behind the PRO paywall are always available to OIL ANALYTICS subscribers the same way they are available to PRO subscribers.
Going forward, OIL ANALYTICS is significantly expanding its exclusive coverage, with a goal of increasing the value of the service to its members.
Expanding And Re-Defining The Content
The macro discussion covering both oil and natural gas will remain a core component of OIL ANALYTICS, as we continue to view macros as the single most important factor defining investment outcomes in the oil and gas space.
As a major new feature, the exclusive "best stock idea" module will be significantly expanded. The PRO program will remain a valued partner, but the most interesting new analyses will become exclusive to OIL ANALYTICS. (OIL ANALYTICS reserves the right to discuss or repost in the public domain those ideas that have played out or have been "owned" by the subscribers for an extended time. However, the overall philosophy is to maintain a high degree of exclusivity for the subscribers as it relates to best ideas and high value-added analyses.)
Priorities also become more focused:
The primary goal will be to identify situations with strongly skewed risk/reward profiles, both favorable and unfavorable.
A secondary goal will be to maintain a broader discussion on the oil and gas space, as "best ideas" do not exist in a vacuum and must be understood in a broader peer group and fundamental context.
The presentation format will evolve accordingly, with an understanding that subscribers generally prefer "actionable" and "to the point" communications over "informational" and "balanced" coverage.
The idea development process for OIL ANALYTICS will remain differentiated in terms of its strong reliance on analytics, industry trend anticipation and contextual approach (macros, peer group and industry analysis).
Commitment To Seeking Alpha
Richard Zeits will continue to actively post on Seeking Alpha's free site. There are many topics that present interest to readers but are outside OIL ANALYTICS' core mandate. However, public posts will inevitably become lighter on quantitative analysis and more concise (there are only 24 hours in a day). Furthermore, as a rule of thumb, those materials that contain actionable, differential knowledge or insight, or represent strategy/structure analyses, will likely end up reserved for the subscription service.
From time to time, OIL ANALYTICS materials will be shared with public site readers ("embargo" periods would apply, however).
No Individual Investment Advice
As before, none of the materials included in OIL ANALYTICS or posed on free-access sites should be viewed as individual investment advice. OIL ANALYTICS strives to deliver high-quality discussion and analysis, but each reader carries the responsibility for her or his own research process, due diligence and investment decisions. The disclaimer provided below applies to all the materials posted on Seeking Alpha by Richard Zeits, Zeits Energy Analytics and the Zeits OIL ANALYTCS Premium Service.
Disclaimer
Opinions expressed by the author in materials included in Zeits OIL ANALYTICS subscription service or posted on Seeking Alpha's public site are not an investment recommendation and are not meant to be relied upon in investment decisions. The author is not acting in an investment, tax, legal or any other advisory capacity. The author's opinions expressed herein address only select aspects of potential investment in securities of the companies mentioned or commodities and cannot be a substitute for comprehensive investment analysis. Any analysis presented herein is illustrative in nature, limited in scope, based on an incomplete set of information, and has limitations to its accuracy. The author recommends that potential and existing investors conduct thorough investment research of their own, including detailed review of the companies' SEC filings, and consult a qualified investment advisor. The information upon which this material is based was obtained from sources believed to be reliable, but has not been independently verified. Therefore, the author cannot guarantee its accuracy. Any opinions or estimates constitute the author's best judgment as of the date of publication, and are subject to change without notice. The author explicitly disclaims any liability that may arise from the use of this material.
Disclosure: I/we have no positions in any stocks mentioned, and no plans to initiate any positions within the next 72 hours.