by Bruce Kaser, Head of Research for New Generation Research, publisher of George Putnam III's The Turnaround Letter
Since the first issue of The Turnaround Letter hit the presses back in 1986, George Putnam has consistently practiced the same straight-forward and profitable value investing approach: He does not follow the crowd and is widely-recognized for this contrarian perspective and market-beating gains, with media sources and financial publications seeking out his insight, stock recommendations and unique turnaround investing expertise.
Putnam and his Turnaround Letter have received a flurry of accolades media attention over the past few weeks; and we wanted to be sure you didn't miss these recent Forbes, MarketWatch and MoneyShow.com write-ups. Each summary media logo links directly to the full interview.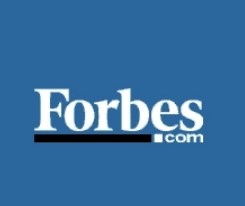 What Last Year's Top Stock Pickers Are Buying in 2018
This Forbes piece followed up on MoneyShow.com's recent Top Stock Tips report--naming The Turnaround Letter's Crocs (CROX) recommendation the top performer of 2017: With 90% gains, CROX beat out 100 other investment ideas included in the report; and the stock continues to have value investing appeal, according to Putnam. George notes, "We see additional upside for the stock in 2018 as management's efforts continue to bear fruit, though the gains will likely be more muted than we saw in 2017."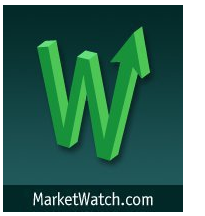 10 Favorite Stocks for 2018 from Top-Ranked Stock Newsletter Writers
MarketWatch's Michael Brush added a new twist to an old adage, suggesting, "You don't always get what you pay for. But you don't often get much more." Emphasizing the current "substance light" genre of Web-based content and a "hollowed-out financial press corps," Brush notes that Putnam's Turnaround Letter is among the few voices offering high-quality, independent stock research--ranking at the top among his five favorite "investor-writers…worth following." The article touches on George's contrarian market outlook and highlights two of The Turnaround Letter's recent purchase recommendations.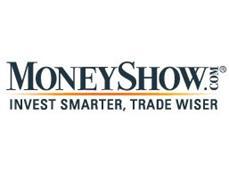 Top Stock Tips Report
MoneyShow.com's editorial team published its 35th annual Top Stock Picks report, featuring the advisory industry's "most trusted and respected experts known for their high-quality research and long-term track records of success." Profiled among other highly regarded investment advisors, the report highlights two of The Turnaround Letter's top value investing opportunities for 2018. The full report can be downloaded directly to your browser via the MoneyShow.com logo above, and The Turnaround Letter's excerpted stock pick profiles can be viewed here. 

We'll continue to alert you when George Putnam and The Turnaround Letter make headlines, and you can always find our trademark stock market advice and value investing recommendations here at Seeking Alpha's Marketplace.
For 30+ years, George Putnam's The Turnaround Letter has been identifying out-of-favor companies undergoing major changes that could drive significant share price appreciation. Contrarian investors know that turnaround investing can be very profitable: Year-in and year-out, many of the biggest winners on Wall Street are struggling companies that have successfully turned themselves around—resulting in outsized investor returns.
The Turnaround Letter's buy recommendations—with an annualized return of 13% over the last 15 years—offer quality turnaround stock opportunities, all supported by our trademark methodology, research and analysis.
Learn more about The Turnaround Letter's contrarian insight, market analysis, monthly turnaround stock opportunities and more.
Disclosure: I am/we are long CROX.