Capital Product Partners (CPLP) announced today that they had contracted the Archimidis and Agamemnon out through February 2024 at $44.5 million EBITDA in total (estimate $23k gross rate / day pending further information).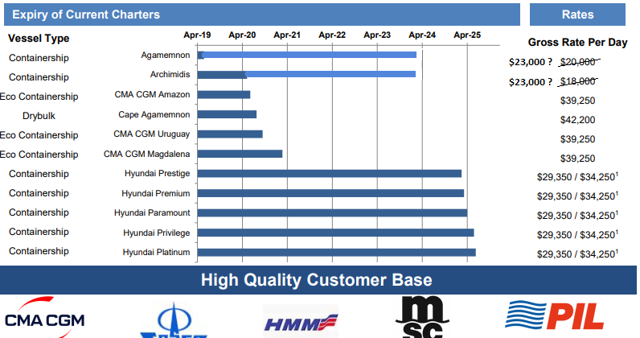 Source: CPLP Presentation adjusted for latest news release
This further ensures what was already one of the best covered dividends in the shipping industry (3.5x coverage last quarter).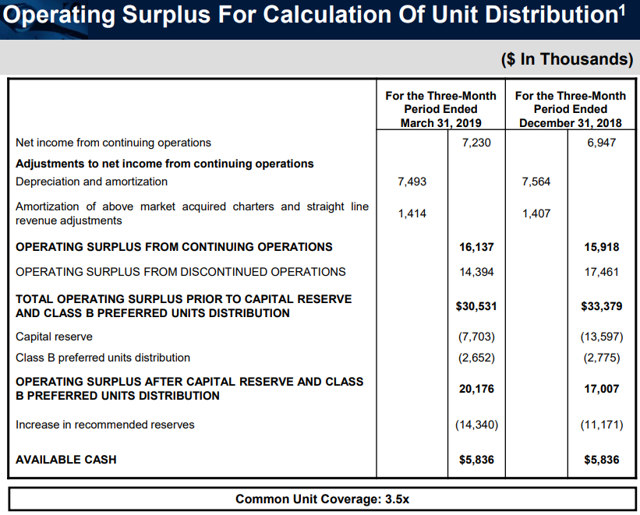 Source: CPLP Presentation
While I don't really expect CPLP to increase its dividend meaningfully in the short term, instead using excess cash flow for drop-downs and ship purchases, it's hard to argue with a very well covered 12.2% yield.
Especially when the company also has some of the lowest leverage in the industry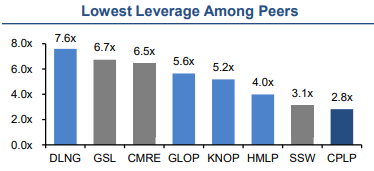 and a very attractive valuation.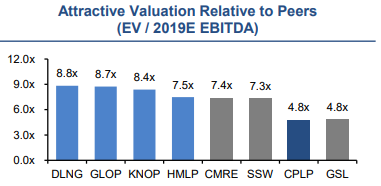 The Power of Multiple Cash Flow Streams
Since inception (1/1/2016), the CFK Income Portfolio has generated a total return* of 50.8% (verse 27.8% for the S&P 500 and 35.7% for the Russell 2000). This was accomplished while also producing this very attractive, steady income stream.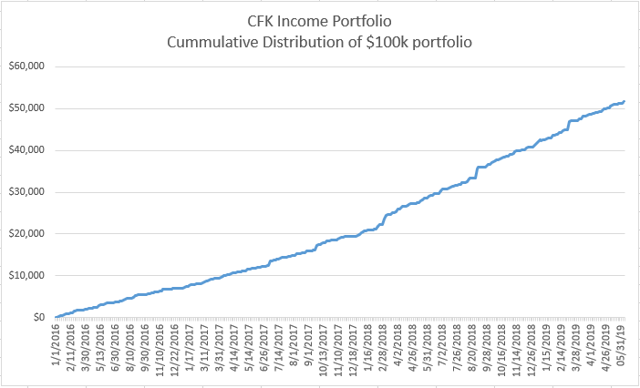 *verified by Etrade.
The primary goal of the Income Portfolio is to produce a steady income stream in the 7% - 9% range. By focusing on underlying cash flows, and overlaying sound money management strategy, we seek to produce a steady long-term income flow to fund retirement and/or distribution reinvestment. Cash Flow Kingdom, "The Place where Cash is King".
Disclosure: I am/we are long CPLP.
Additional disclosure: This article discusses investment in the volatile shipping sector. I do not know your goals, risk tolerance, or particular situation; therefore, I cannot recommend any specific investment to you. Please do your own additional due diligence.