Natural Gas Prices Vs. The/A Weather Channel's Diagnoses: A Rumble in the Arctic (a set of circumstances)
We inspiring love to watch such channels like The Weather Channel or get our insta-updates from Accuweather. It's okay to admit it, especially when you're a natural gas trader. Unfortunately such activities interrupt these trader's knavery activities in the city, such as impersonating the N-Cowboy after a hectic day at the screen and calamitous trading days followed by guzzle of vodka-p's.
Well We have seen what short-and long-term national weather forecasts have done to natty, but what happens when future expectations fail to recognize what has already happened in the past. The third-end and fourth week of January were the coldest by far, yet with noses high about above average temps in March we see disconnects when the EIA reports show 220+ withdrawals this Thursday (est. taken from previous draws and temps, then calcd). So, could Thursday be news of unknowns, and maybe those day-screeners will try the champagnes in the evening.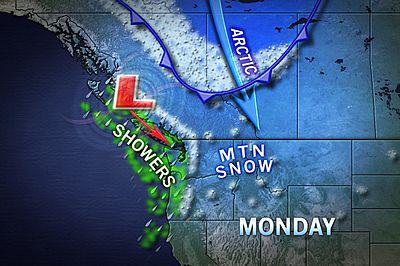 So with another arctic blast coming, we expect the story to change…(see link to forcecast models on jet stream: http://squall.sfsu.edu/crws/jetstream.html )
Check the streams, and the stratospheric warming terms, then the accuweather, which is less afraid of telling the story, while Weather Channel doesn't get viewers to stay if the news is bad, so they (in our opinion) highlight one warm area to sell their ads, while the arctic heavens are opening on us from above. [Pond take castle, "check"]
And no more impersonations okay. (ours: NG leaps up above 3.50)
Remember that natty is much more volatile than say $AAPL or $IBM, but the commodities like $GLD and $FCX (or high energy users like $GE) are not are better plays than the overall markets plays like $SPY , we recommend to go with the natty.
Disclosure: I am long LNG.
Additional disclosure: Natty long,