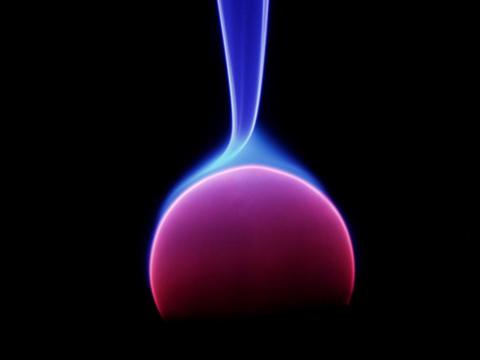 Picking up on a February article from Futures, we saw a wonderful chart on the natural gas to coal comparison. These statistics are supported when the EIA came out with its report today that Utilities saw a 16% drop in March's natural gas usage from the same period a year earlier. Thus, also pulling two quotes from the Futures article we see: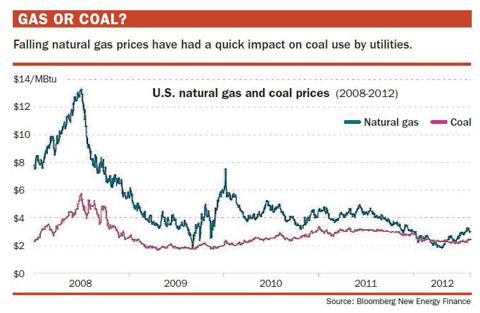 "Even at lower prices, we have not seen a significant decline in gas production, as shale oil producers are producing natural gas as a byproduct. As long as oil prices are high enough to make shale oil production profitable, we probably will see natural gas supplies
increase," Zarembski says.
Natural gas will continue to be a promising investment in the future, but in the near-term, Patton says, don't expect good results. "If you start building toward the summer season, that's normally a tough time for natural gas investors anyway," he says. "I'd just want to be out of the way on natural gas."
Hope this adds to the larger discussion. Let's get ready for fun injection season! Someone might just be made famous after it's all said and done. Cheers.
- - -
Chart and 2 Quotes Pulled From:
Burgert, Philip. (Feb. 2013) Clearing the view on energy. Futures: News, Analysis & Strategies for Futures, Options & Derivatives Traders. Vol. 42 Issue 1, p12-14
EIA Statistics Pulled From:
http://www.eia.gov/todayinenergy/detail.cfm?id=10771
Disclosure: I am short CHK.
Additional disclosure: Short Natural Gas 100 different ways....