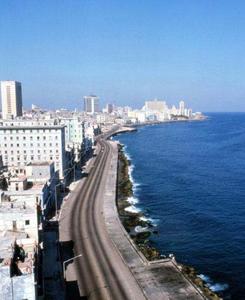 With the lifting of the ban that restricted communications firms from doing business in Cuba, speculation is that Sirius XM Radio may be one of the first companies to benefit from the US policy change. I have to concede that my initial reaction was less than enthusiastic. The Cuban economy has suffered through decades of embargos. The price of a Satellite Radio subscription would certainly not be reasonable for most of Cuba's nearly 12 million citizens. Another stumbling block would be Sirius XM's requirement of a U.S. billing address. Why then is there so much speculation from the Miami Herald to the LA Times regarding this issue?
For starters, Sirius XM has already taken steps to launch its service to the roughly 4 million residents who call Puerto Rico home. The only thing that lies between Puerto Rico and Miami, is in fact Cuba. There can also be no doubt, that friends and family of current Cuban residents living in the U.S. and Puerto Rico will seek to aid their families by permitting Cuban residents to use their US addresses, or just sending them a prepaid radio altogether.
Sirius XM could take steps itself. Caribbean nations are highly susceptible to hurricanes, and Satellite Radio has already proven its worth in severe weather emergencies. This simple fact alone should encourage the company to work out a deal with the Cuban Government to supply Satellite Radios to its residents. In Cuba, that's where the money is. Sirius could even offer the Cuban government its own emergency channel.
I know this is highly speculative, but there does seem to be some potential for Satellite Radio's growth in Cuba.
Position: Long SIRI