Earlier this month, I wrote a peice r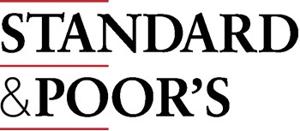 egarding the inevitability of Sirius XM upgrades that I felt were warranted, given the company's forward outlook. Unlike myself however, some analysts have lives and after a short 2 week wait the first of what I would expect to be several upgrades has occurred.
In a rare upgrade, Standard & Poor's Ratings Services raised its corporate credit rating on Sirius XM Radio Inc. (NASDAQ:SIRI) and XM Satellite Holdings Inc., with which it merged in July, saying it was increasingly more comfortable with the company's near-term liquidity position.
Not only did S&P raise Sirius XM's corporate credit rating from CCC to CCC+, it did so while simultaneously removing all Sirius XM debt from credit watch negative. The only peice of credit that was not affected by these rating upgrades were Sirius XM's senior unsecured notes, which remain at CCC-.
Position: Long SIRI