Enphase Energy For The Masses
Please Note: Blog posts are not selected, edited or screened by Seeking Alpha editors.
Summary
Enphase is releasing microgrid-capable solar called IQ8 PV.
IQ8 PV will cost a fraction of the price of big-box storage systems.
IQ8 PV will ignite the solar upgrade market like never before.
IQ8 PV will be perfect if you've still got a decent NEM contract.
IQ8 PV will halve your daily generator usage.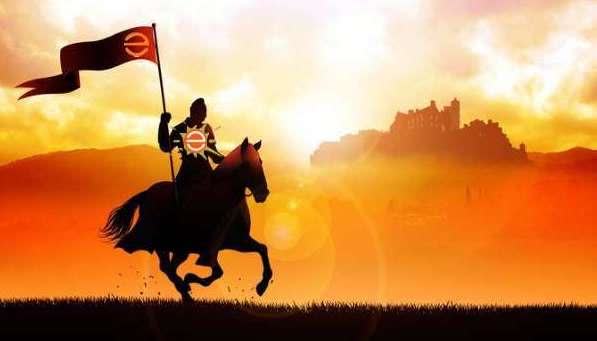 Enphase Energy's revolutionary IQ8 PV has arrived, and it works just as  promised.  I am now running IQ8 PV here in Hurricane Alley with 38 IQ8+ microinverters on my roof.  IQ8 PV will cost a fraction of what a mighty Tesla (TSLA) Powerwall system would or any other big-box pusher's like Generac (GNRC), Sonnen (RDS.B), LG (OTC:LGEAF) et cetera.
A branch circuit of IQ8 microinverters paired with solar panels, and an enPower™ Smart Switch is all that is needed to create a simple energy system that works when the utility grid fails. Of course, you'll want to add an Envoy communications gateway to monitor the system, and you can always add more solar or Encharge storage later on.
Realize that Tesla's Powerwall needs solar for its energy system to operate; Enphase's new IQ8 PV energy system does not need storage to operate. So, who has the advantage!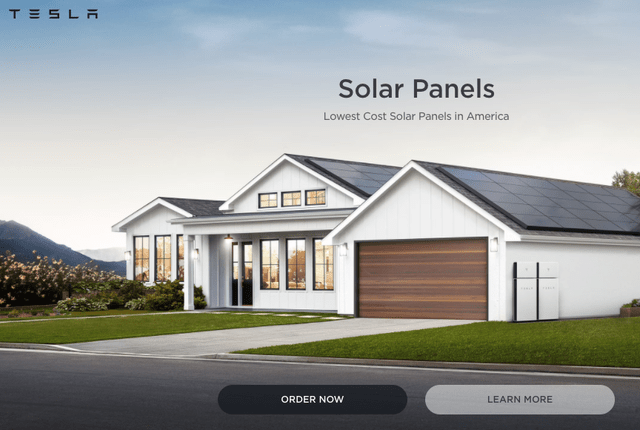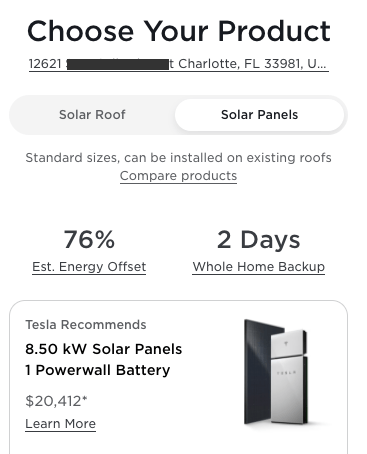 Consider the hefty price-tag of a Tesla Powerwall system in the example above at ~$20.4k, then an Enphase IQ8 PV system matching the Tesla quote albeit the Powerwall for ~$12k hardware cost and a couple day's labor by two techs; the price for the Enphase IQ8 PV system without even knowing the labor cost is much less than Tesla's quote; it shows why IQ8 PV will have an advantage over its competitors.
• $12k estimate is ~300-Watt IQ8+ at ~$200,  3xx-Watt solar panel at ~$195, enPower™ Smart Switch at ~$1,700.  An IQ8+ can have 13 microinverters in a single 20-Amp circuit, so two circuits equate to 26 micro or ~7,800-Watts AC.  Of course, balance of system may add more to the quote.
Of course, battery storage is a luxury if you can afford it, but if you can't, then Enphase's IQ8 PV allows you to grow your energy system over time — add storage next year, add more solar PV the following year, et cetera.  Being able to sell IQ8 PV without battery storage will give Enphase access to a much wider audience of potential customers, and this will only benefit Enphase since future sales revenue is practically guaranteed. Maybe Enphase Energy and BNPL companies like Affirm (AFRM) or Katapult (KPLT) could make a deal to generate even more business from younger, green-oriented Millennials without good credit like Amazon (AMZN) and Walmart (WMT) have done.
When Hurricane Irma barreled through Florida in 2017, I lost power for 5 days; a propane generator was used 24-7 because my anti-islanding solar system would not operate with the utility grid down. With IQ8 PV, my solar system will now work regardless of whether the utility grid is operable, and generators should only be needed at night.  I'll add Encharge storage eventually, but currently my NEM (Net Energy Metering) agreement makes selling excess electricity to the utility more profitable than storing it. So, with 12 years left go on my NEM, I can wait for storage technology to improve — which it will. Just look at exciting news from storage companies like Enovix that have figured out how to pack in twice the density in the same physical form to make batteries twice as powerful (another TJ Rodgers pick!).
Enphase's microgrid-capable IQ8 PV will be a hot seller, especially in disaster-prone regions. From hurricanes to typhoons to rolling blackouts, IQ8 PV will be the basic building block of any Enphase energy system.
If there's one thing people fear, it's losing power for an unknown period of time. Just ask the survivors of Hurricane Irma or Charley in Florida, Katrina in Louisiana, Harvey or Michael in Texas, or Maria in Puerto Rico where some were without power for six months; if you ask any of these people if they could've used a minimal energy system for under $10k which at least gave them power during the day, many would have been interested. During Hurricane Irma, I couldn't believe propane was sold out at Walmart and gas stations were closed, but that's what happened, so having an IQ8 PV system will truly be a godsend.
Once installers realize the advantage of microgrid-capable solar, Enphase will explode with even more business. Who will want a system that does not have microgrid capability?  OK, maybe some, but in disaster-prone regions, I highly doubt it, especially with the low-entry price-tag.  Remember, it was the low-entry price-tag that made Solaredge's (SEDG) inferior lone central string inverter and DC optimizers more attractive than Enphase almost a decade ago.
IQ8 PV's microgrid capability will be the impetus that'll drive homeowners to upgrade their existing solar systems.  I have now upgraded half of my Enphase 20,000-Watt AC system, and there's not one person who has seen it who is not interested in having it on their roof.  In addition, I'm donating my old 10kW Enphase system to a Mennonite preacher who'll be the first to have solar in his community; just like giving away your old Apple (AAPL) MacBook Pro, the product retains value, and an old Enphase energy system is no different. My friend will inherit a "used" Enphase Energy system which will bite into his utility bill giving him an inflationary hedge. So, for all the IQ8 PV upgrade candidates, now is the time to make a charitable tax donation; then you can get savings on the back-end, as well as the front-end with the Federal ITC, and maybe the IQ8PV upgrade won't cost you a dime.
If you are a current Enphase customer with a "legacy" system a.k.a. M-series microinverters, now is the time to upgrade; if you have S-series ones, then your investment might still be too new to upgrade, but if you want microgrid capability, then you might have to bite the bullet; the low-end 240-Watt IQ8 will be perfect for those who don't want to upgrade their solar panels. 
If you have a non-Enphase solar system, then upgrading to Enphase is not a big deal considering the necessary conduit and wiring is already in place. Older solar systems use four wires for each branch circuit; the new Enphase IQ system uses only two wires, so you can actually double the system on your roof if space permits without ever having to run new wiring.  In fact, when your out-of-warranty central string inverter fails, that is the time to upgrade to Enphase.
If you don't have solar yet, then by all means buy an IQ8 PV solar system with Encharge storage if you can afford it.  Now is the time with the Federal ITC at 26% for the next two tax years.
Please Note:
The specific models of IQ8 with various configurations can be found here.
Enpower Smart Switch used to be called Enpower MID (Microgrid Interconnect Device).
the term microgrid has now been replaced by backup.
In summary, Enphase has reached their Holy Grail with IQ8 PV; it's real and it's rolling out. I highly recommend Enphase's 11/16 investor presentation if you haven't seen it yet.  No other competitor has Enphase's revolutionary tech right now. Companies like ABB (ABB), Renesola (SOL), SMA (OTCPK:SMTGF) and SunPower (SPWR) all tried to come up with microinverters to compete with Enphase but failed; SunPower threw in the towel on their 2014 SolarBridge acquisition and joined Enphase in 2019.  Enphase is king of the microinverter arena, and their microinverter is the core of the energy system; it's what makes solar truly reliable, strength in numbers, an army of microinverters versus a lone central string inverter whose failure can cause your entire energy system to be inoperable — but not with Enphase.  IQ8 PV is going to take Enphase to levels never before reached because microgrid-capable solar PV is brand new.  Go Enphase!
Analyst's Disclosure: I/we have a beneficial long position in the shares of "ENPH" either through stock ownership, options, or other derivatives.
Seeking Alpha's Disclosure: Past performance is no guarantee of future results. No recommendation or advice is being given as to whether any investment is suitable for a particular investor. Any views or opinions expressed above may not reflect those of Seeking Alpha as a whole. Seeking Alpha is not a licensed securities dealer, broker or US investment adviser or investment bank. Our analysts are third party authors that include both professional investors and individual investors who may not be licensed or certified by any institute or regulatory body.