You may have read today that Credit Suisse (NYSE:CS) is going to be axed from the Stoxx 50 next week. As I just wrote a bullish article on the stock, I thought I would note that the stock is down 4.5% in a generally weak banking sector and market today. For me, the action is just noise and has nothing to do with the Group's operations. In fact, a study on the effects of leaving and joining the Stoxx index indicates that today's move is likely to be reversed in the weeks ahead. I'm taking advantage of the move to add to my position. Below is a chart from the study.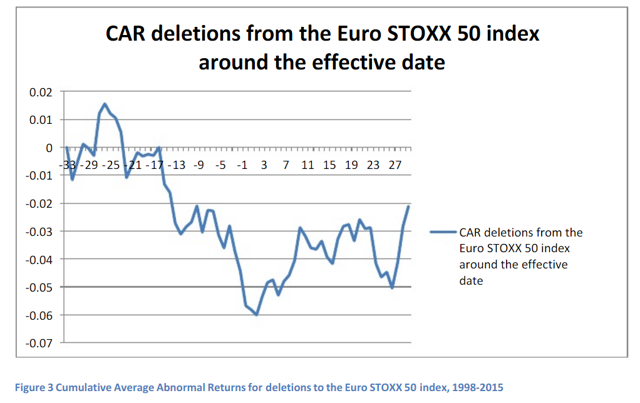 Supporting Documents
Disclosure: I am/we are long CS.