A quick round of applause to the analysts with buy ratings and calls on [[PACB]]. After a 300% rally, Bio-rad (BIO) and Illumina (ILMN) had to be feeling the competitive pressure here and decided to collaborate on a next-generation sequencer for single cell analysis. These sequencers are expensive, so when research institutions buy them, they want to know its the fastest it can be and will save them money compared to current process. Alternate traditional methods in sequencing usually include some sort of assay-based model. A lot of the time this an expensive outsourcing operation. However, thanks to the introduction of PCR machines and on-chip sequencing, thousands of cells can be analyzed in hours.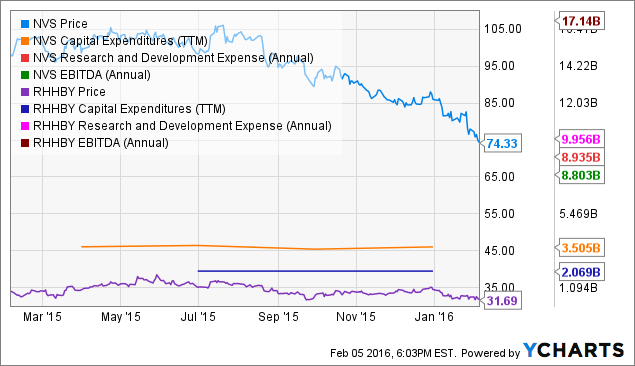 One of the manufacturers of such systems that trades at ridiculously low valuation when compared to the rest of the industry players is WaferGen Biosystems (WGBS). The reason I can say that it has a cheap relative valuation, is because of their Price/Sales ration and a conflicting high demand for their systems in the surrounding market environment (Pharmaceutical Discovery/Development). For example, Juno Therapeutics (JUNO) bought a private company, AbVitro, whose single cell sequencing technology cost them $78M in cash and 1.289M shares of Juno, which were above $40/shr at the time of the acquisition. So Juno paid well over $100M to acquire single cell sequencing tech, adding more evidence that WaferGen should have a higher valuation just based-off of acquisition premiums paid in the market. 
WaferGen
Technicals on this Nasdaq titan, have it running to book value at about 50 cents a share. An overlooked penny stock to say the least. WaferGen is tiny and barely has a slice of the market share, however with strong European exposure and the Luxembourg Institute of Health (LIH) introducing their systems to new drug developers, I expect system their sales to spread rapidly.
The ICell8 was developed with the Karolinska institute in Sweden and has already attracted buyers like Genentech, University of Texas MD Anderson Cancer Center, and the Broad Institute of MIT and Harvard. With a full suite of options, WaferGen is bound to either get acquired for their wonderful tax incentives in the Netherlands, or become the cheapest option for researchers and outsourcing solutions in Europe. After a wave of IPOs last year, large companies are just now pursuing drug discovery options in Europe, and researchers with big budgets are hungry for tools to gather information.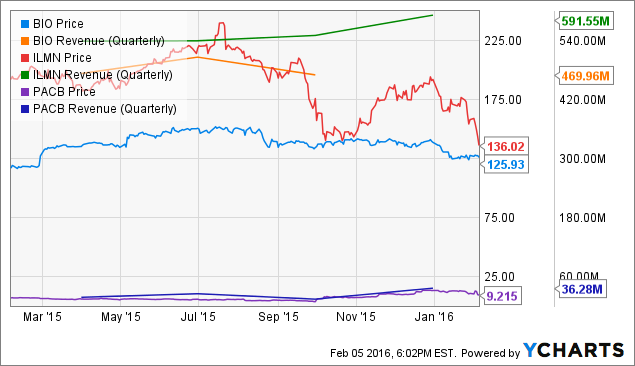 So, how much did research institutions and drug developers pay for gene sequencing last year? A little over $2B and that's expected to grow 10 fold to $20B by 2020. Expectations for 2016 are over $6.5B and the expected CAGR after 2016 is 17.5%. Welcome to the big leagues Gene Sequencing.
With Cap-ex and investment in R&D sky-high, the only thing that can stop a rally in the industry would be huge losses in pharmaceutical and biologic sales. But both have pharmaceutical sales and biologic sales have been crushing expectations, so I would expect this trend to continue going forward.