First off, I just want it to be known that the Baker Brothers are maybe the most influential healthcare hedgefund on the planet. And as of September 29th, They held $2.3B or 44M shrs (31% of SGEN) worth of SGEN, a 15% one day loser. After out running the consensus price target of $60/shr in 2016 Seattle Genetics got a wake up call that their ADCs might not be in the clear for Marketing approval or even FDA approval. 4 deaths in early stage AML, a common form of leukemia has essentially disarmed the company. The liver toxicity caused by vadastuximab talirine has prompted the FDA to hold several clinical trials.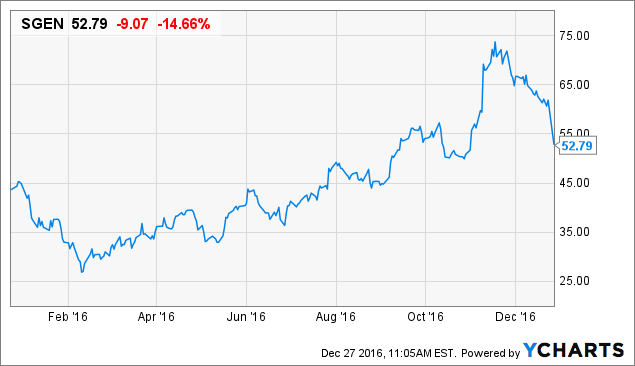 This change in the landscape of the AML market along with JUNO's pull back due to neurotoxicity in JCAR017 the floodgates for microcaps is wide open. This can clearly be seen in Cyclacel's near 50% gain on before its phase 3 SEAMLESS readout due in Q4 2016 or Q1 2017. Earlier this year, Cyclacel produced positive phase 1 data and the NJ based micro cap surged 100%, after fold 50% from there it looks like the spec has taken back off with their AML indications in sight of FDA review.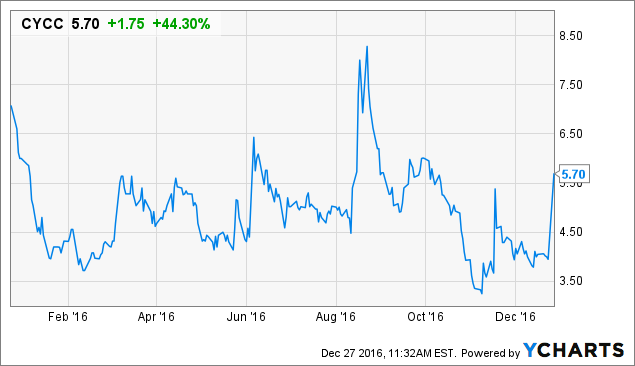 Back in August Tang Capital took a 9.6% stake in the company after selling off its investment in late stage failure Oncogenex OGXI. The brokerage firm said that if "we crop AML from the picture and only view valuation fundamentally as a function of the other two clinical programs running, Cyclacel still emerges as attractive." They put a $60 PT on CYCC.