In the last few months alone, Cray Inc. has publicly released details on over 21 new deals that they were pursuing and then closed going into the future. Just yesterday, Cray announced they closed a deal with Samsung where Samsung will pay Cray to assist them via the CS-Storm 500NX system which is a deep learning AI computer.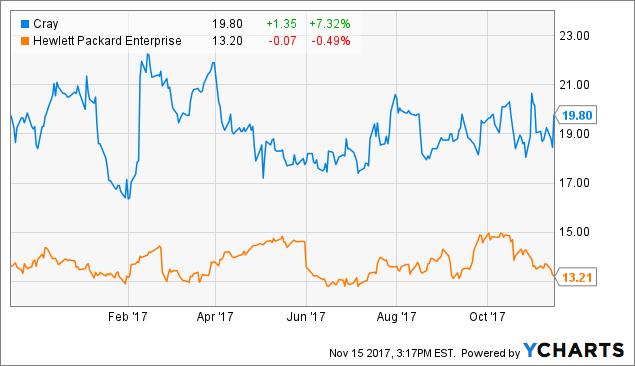 Furthermore, Cray's Nvidia (NVDA) powered AI systems are selling like hot cakes, and now Cray is going forward with new products powered by Cavium's 64-bit processors which could open even more international markets. Also Cray announced new products associated with their acquisition of Seagate's (STX) Cluster Stor business. Moreover, Cray is now working with Microsoft's Azure to enable supercomputing tools to the cloud. Collaborations with large cap tech companies like Microsoft and Samsung are very good signs. Along with collaborations from tech companies universities in Japan and Korea have decided to purchase Cray products going into 2018. 
Lastly, Cray has been awarded 4 HPC awards and still is not matched in supercomputing nationally. Their versatility in what their systems can perform from analytics to deep learning and AI make Cray a great investment moving into the future. 
Disclosure: I am/we are long CRAY.