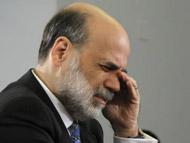 Under current law, on Jan. 1, 2013, there's going to be a massive fiscal cliff of large spending cuts and tax increases," Bernanke told the House.
The trifecta of disaster; debt limit, sequestration on spending, tax cuts -- if not corrected will surely pin our economy. Bernanke is likely waiting to see commitment or no commitment from Congress before deciding on QE3.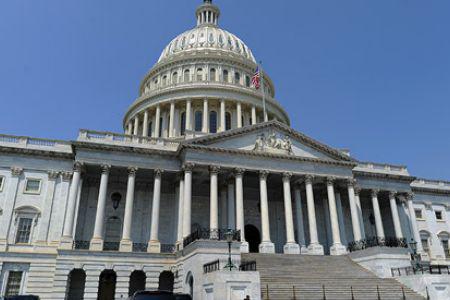 Congressional Calendar
With little time after the November 6 election, I wouldn't bet on Congress getting anything passed before January, 1st 2013 Fiscal Cliff deadline. Without Congress Bernanke must fight alone.
November-December Congressional Calendar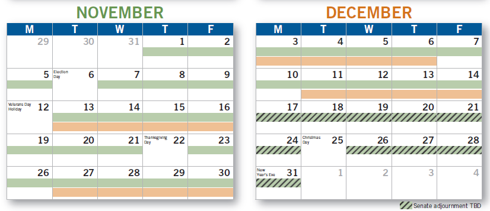 Upcoming Federal Open Market Committee FOMC Meetings
July 31-August 1 (Tuesday-Wednesday)
September 12-13 (Wednesday-Thursday)*
October 23-24 (Tuesday-Wednesday)
December 11-12 (Tuesday-Wednesday)*
* Meeting associated with a Summary of Economic Projections and a press conference by the Federal Reserve Chairman Ben Bernanke.
Bernanke schedule should be taped to your fridge. FOMC meetings have always been very important for market timers. Most market moves take place shortly before or after FOMC meetings. Bernanke will likely use one of these meetings to announce QE3. Markets will gather more volatility as each date is passed by with no formal QE3 announcement.
Conclusion
Bernanke TKO'd
Your best bet is to sit tight. Wait and see if the FOMC September 12-13 meeting passes with no QE.
No QE3 in September, and a dangerous approaching Fiscal Cliff makes for a great opportunity to make money.
Ultra Volatility
Investors have many options to explore before markets quickly head south.
Two of my favorite bearish quick picks are iPath S&P 500 VIX, VXX, and ProShares Ultra Short S&P 500, SDS.
ProShares Ultra Short S&P 500 SDS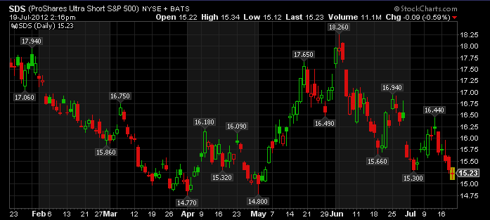 Insurance (Hedge)
Bear ETF's can counter a negative market move. Consider insurance versus your three year profitable long, Apple AAPL, Google, GOOG, Sirius SIRI, or Amazon AMZN, positions.
Financials have a reputation of falling fast with out Fed easing, Direxion Financial Bear 3X Shares, FAZ is a safe hedge against your long positions. FAZ is hovering close to a 52 week low.
Direxion Financial Bear 3X Shares FAZ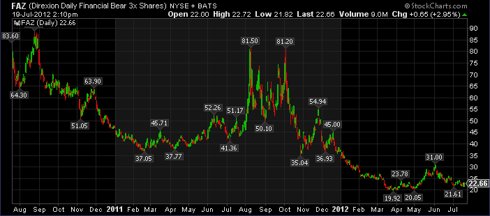 Disclosure: I have no positions in any stocks mentioned, but may initiate a long position in FXE, FXF over the next 72 hours.