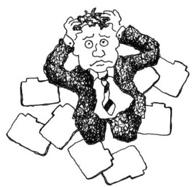 EverBank Financial, a holding company consisting primarily of EverBank, Jacksonville, Florida, which "merged" with Tygris Commercial Finance Group, Chicago, Illinois, and Parsippany, New Jersey October 23, 2009, has announced it will seek $200 million in an IPO.
Rick Wolfert, who had left CIT ( ironically he was also the person in charge when CIT bought HBCC where Bernard Lajeunesse was president, now in charge of United Capital Business Lending), had tried to form a bank while at Tygris, but the timing was not right.
The announcement of the Tygris merger stated: "(The "merger")...will increase EverBank's capital base by approximately $470 million, and is expected to have a positive impact on earnings. EverBank's capital position will be significantly enhanced upon consummation of the acquisition, resulting in expected Tier 1 (core) capital and risk based capital ratios of approximately 11% and 19%, respectively. The acquisition agreement also includes a $65 million pre-acquisition cash investment by Tygris..."
http://www.leasingnews.org/archives/October%202009/10-23-09.htm#Tygris_merge
 
Reportedly the EverBank Financial prospectus did not disclose how many shares it plans to sell or at what price it might sell them. Such information is typically disclosed in subsequent filings as a company's IPO approaches. Founded October 1, 1998 the bank reportedly has 14 branches to date.
 
Twenty-Five banks have failed in Florida this year, primarily from construction and land development loans, as well as a terrible foreclosure rate as well as a full bust in the residential re-sale and new home marketplace.
EverBank had originally tried NetBank Mortgage loans from the FDIC, and did not take the leasing division, which was sold, and then later closed, by LEAF Financial, Philadelphia, Pennsylvania. BankUnited, Miami Lakes, Florida just announced the acquisition of Butler
Capital and Koch Financial, the first active in franchise leasing and the second in federal and municipal leasing.
According to FDIC filings, as of June 30, 2010 EverBank had 2,102 employees, growing from 1,732 the previous year. Net equity had almost doubled in the same time period going from $589.7 million to a little over $1 billion. Non-current loans were $88 million, net income was $75 million following charge offs of $34 million ($13.2 million in loans secured by 1-4 family residential properties, $9.8 million in nonfarm nonresidential property, $3 million secured by multifamily residential property, $2.3 million in commercial and industrial loans. Tier 1 risk-based capital ratio 15.46%.
List of Bank Failures:
http://www.fdic.gov/bank/individual/failed/banklist.html
 
Tracking Bank Failures Map
http://graphicsweb.wsj.com/documents/Failed-US-Banks.html
 
Bank Beat Columns:
http://www.leasingnews.org/Conscious-Top%20Stories/Bank_Beat.htm
Disclosure:
No position