Mergers and Purchase of Bank/Thrift Branches Continues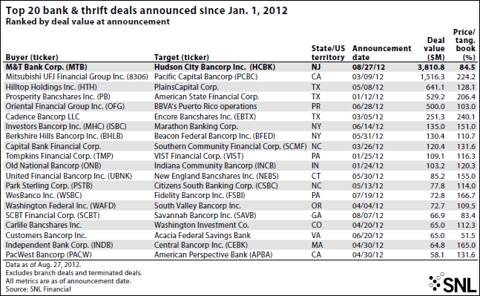 Hudson City and Buffalo, N.Y.-based M&T announced an approximately $3.7 billion deal that will result in a combined network of 870 branches stretching from Connecticut to Virginia. Hudson City was primarily a mortgage lender, analyst Marty Mosby of Guggenheim Securities told SNL Financial. They needed to add commercial offerings as C&I portfolios are now growing for banks around the country.
In terms of assets, the deal would make M&T the 17th-largest bank in the country, according to SNL data. In terms of deposits, M&T before the deal is No. 21, and after the deal would be the 16th-largest in the country.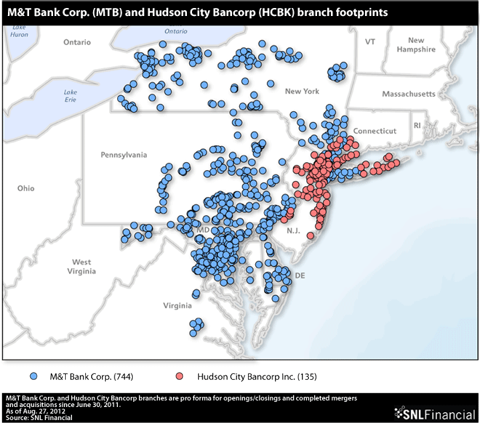 Disclosure: I have no positions in any stocks mentioned, and no plans to initiate any positions within the next 72 hours.