by Jeffrey Taylor
jeffreytaylorgroup.com/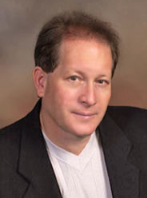 Small businesses are getting a little bigger, thanks to new size standards from the Small Business Administration.
Effective Nov. 5, 2010, the change will make nearly 18,000 more businesses across 70 industries eligible for SBA programs which include loans and bidding on federal contracts.
 
SBA size standards vary by industry, and caps are typically set based on the number of employees or average annual receipts -- criteria that have been in place since 1984. The new size standards will increase the cap on average annual receipts, taking them from $7 million to as much as $35.5 million.
The change will benefit car dealers as they represent nearly one-third of the 18,000 newly deemed small businesses. Whereas the cap for car dealers used to be revenue-based, the new rule hinges on the number of employees: 200 is the limit. About 90 percent of all car dealerships will now be considered small businesses, some with revenues up to $120 million.
The new size guidelines are aligned with current economic and industry indicators and are meant to ensure that small businesses have the tools they need to grow and create jobs, since small businesses have created 65 percent of all the new jobs in the past 17 years and employ half of America's private-sector workforce.
Disclosure:
no position