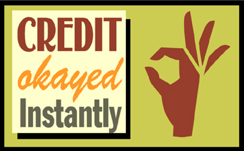 Here's a good chart that explains the impact of your score:
* 750-849 - Excellent –Top 5%. This represents the best score range and best financing terms.
* 700-719 - Very Good - Qualifies a person for favorable financing.
* 675-699 - Average - A score in this range will usually qualify for most loans. Most leases the bottom for a better rate is 680.
* 620-674 - Sub-prime - May still qualify, but will pay higher interest.
Many lenders consider 620 as the dividing line, whereas many "D" lessor see it at 640, where additional collateral and shorter terms will be mandatory.
* 560-619 - Risky - Will have trouble obtaining a loan. Nearly 20% of American, according to Free Credit, have a score under 620
* 500-559 - Very Risky - Need to work on improving your rating.
This is a Cash Advance customer. Even with strong collateral, including a guarantor, you most likely are wasting your time in trying to obtain a loan let alone a lease.
FICO is similar in ratings:

http://www.myfico.com/Products/Products.aspx

 
(If the FICO is the guideline of most leasing companies, the marketplace is 40%, and at best, the next 18% is also very good, so that is 58% of the market place.
15% may qualify with financial statements and tax returns.
The challenge then is the next tier of 12%.
What is not in these statistics is that they come from all consumers, not just those in business who are proprietors or partners or "principals" of closely held corporations.



 
Visit this link:
http://www.freescore360.com/
 
FICO starts at $12.95---
http://www.myfico.com/Products/Products.aspx
 
$19.95:
http://www.creditreport.com/
Disclosure:
no disclosure