----Plea Deal in the Works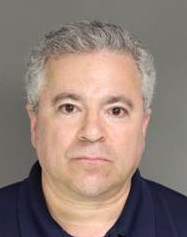 (mug shot: Essex County Corrections Facility)
 
Charles K. Schwartz, President of Allied Health Care Services, Orange, New Jersey spent Thanksgiving in Essex County Jail . Evidently the requirement of $2 million in real estate is not available as all his assets must have liens that do not enable him to use any as collateral. His company is closed, employees let go, company assets to be auctioned, AtHome servicing 100 respirators, and the major supplier turned evidence to the FBI which resulted in his indictment of alleged $87 million fraud.
Most of the leasing companies who were taking him to court before the FBI indictment have closed their cases as both Schwartz and his company Allied Health Care Services are in Chapter 7 Bankruptcy.
As the supplier of the alleged bogus invoices, Bruce Donner of Donner Medical, has been fighting all cases and actions against him, and by the court filing himself has turned "states evidence."
It appears the FBI is working on a arrangement with Schwartz, as the Honorable Madeline Cox Arleo, United States Magistrate Judge, has granted both parties until January 20, 2011: "a continuance of the proceedings in the above-captioned matter for a period of 60 days to allow the parties to conduct plea negotiations and attempt to finalize a plea agreement, and this being the third continuance pursuant to Title 18, United States Code, Section 3161(h)(7)(NYSE:A), so that the parties could attempt to resolve the matter and thereby avoid a possible trial, and the defendant being aware that he has the right to have the matter submitted to a grand jury within thirty days of the date of his arrest pursuant to Title 18, United States Code, 5ection 3161(b), and the defendant having consented to the continuance and waived such right, and for good cause shown, IT IS THE FINDING OF THIS COURT that this action should be continued for the following reasons:
(1) Plea negotiations are currently in progress, and both the United States and the defendant desire additional time to negotiate a plea agreement, which would render any grand jury proceedings and any subsequent trial of this matter unnecessary; and
(2) Pursuant to Title 18, United States Code, Section 3161(h)(7), the ends of justice served by granting the continuance outweigh the best interest of the public and the defendant in a speedy trial."
Leasing News has been asked by many if those who had referred the leases were being sued by funders in "representation and warranty" issues. No cases have been brought to Leasing News attention as the issue may center around knowledge of the alleged fraud and lack of "due diligence" being so widespread would be difficult to argue.
ORDER FOR CONTINUANCE:
http://leasingnews.org/PDF/Schwartz_filing1110.pdf
Disclosure:
no positon