--Growing Niche in the Leasing Marketplace

Sparta Commercial Services, Inc., New York, NY, has found its niche and is growing its municipal leasing program that originally started in law enforcement motorcycle leasing to cities, counties, and states, expanding into other assets eligible for municipal leasing contracts, working primarily with municipalities, dealers and other referrers of business.
Sparta has completed over $6.5 million in financing with sixty-two jurisdictions in thirteen states. Contract renewals are continuing at a steady pace when initial transactions come to term, according to CEO Anthony Havens., who points out recent business with the Drake County, Ohio Sheriff's Office; the Township of Montville, New Jersey Police Department; the City of Hoover, Alabama Police Department; and the Miami County, Ohio Sheriff's Office.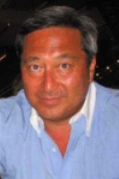 Sparta CEO Anthony Havens
"We're very pleased by the acceptance of our program among so many governmental agencies, and especially gratified by the positive word-of-mouth that our current municipal clients are passing on to their colleagues in other jurisdictions," he said.
Havens noted Sparta's Municipal Leasing Department is either currently bidding on requests from, or already in discussions with, municipalities in thirteen new states and has a pipeline representing in excess of $10 million in potential contracts. Although there can be no assurances of the number of transactions that will close, the Company expects to go to contract with many in the upcoming fiscal year.
While the Sparta program initially focused on police motorcycles for law enforcement organizations around the country, the types of asset classes have since been expanded to include police cruisers, EMS vehicles, fire equipment, buses, trucks, vans, tactical vehicles, surveillance equipment, and any essential-use equipment utilized by municipal agencies.
Havens points out Sparta's Municipal Lease Program enables municipalities to avoid the complete upfront cost of their equipment by leasing, rather than purchasing that equipment. By utilizing this method of acquisition, local and state governments can lower their annual budgets and pay the cost of the equipment they require over a scheduled period of time.
"Our commitment to servicing the equipment needs of municipalities throughout the country with personalized attention and helping them to effectively meet those needs in difficult economic times is a great source of company pride," he said "It also assures continued growth for Sparta in this business sector."
For more information on Sparta's Municipal Lease Program, please contact:
Louis Musher
Commercial Products Manager
Sparta Commercial Services, Inc.
(800) 882-0778 Ext-217
http://spartacommercial.com/municipal
Disclosure:
no position