by Christopher Menkin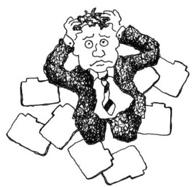 It appears no industry is as well regulated or audited by so many governmental entities as the banking industry. Layers and layers of requirements keep getting added on as if that is going to halt making poor business decisions, meaning accepting or turning down clients who apply for the many products and services offered. The real ingredient are the decision makers and why. Smaller, community banks are a necessity as they are the providers for their community and make individual, personal, community decisions, but most regulations are aimed at the billion dollar banks.
 
As the cost of FDIC insurance keeps going up, so do the government new requirements. One that may be a pain in the neck has also turned about to be a better indicator of the health of the bank, particularly in its community involvement. Called the Community Reinvestment Act (NYSE:CRS), it was forced down their throats of all banks into law in 1977 with the intention "... to encourage insured banks and thrifts to meet local credit needs, including those of low- and moderate-income neighborhoods, consistent with safe and sound operations."
Community banks were doing nothing but investing in their community as that is where they got their business. Now they were being regulated, and at worse, being treated as if they were a billion dollar enterprise.
 
The supervision falls under the FDIC, who insures deposits at the nation's 7,760 banks and savings associations and it promotes the safety and soundness of these institutions by identifying, monitoring and addressing risks to which they are exposed.
Many blame allowing "Fannie Mae" and "Freddie Mac" to be considered with CRA as bringing too much risk to smaller banks, and perhaps in many areas it did in 2008, as many smaller banks relied of the federal back mortgage programs to fulfill their lending requirements to low and moderate-income neighborhoods, and lesser credits.
The latest report is September and lists 93 banks, finding 83 " satisfactory," five "outstanding" and five "needs to improve". No "Substantial Non-compliance".
In most of these Bank Beat reports the cause of the local bank failures has been construction and land development loans as well as loans for nonfarm nonresidential development as well as first mortgages to homes in the bank's community.
There does appear a change in the banks who are meeting the "satisfactory" requirements of the CRA.
Many of the banks were small and served their community with directors who were original founders and citizens, local business people mostly, involved strongly in their community.
Here are four picked at random that gives examples of the correlation with the "satisfactory" CRA; noted here in alphabetical sequence:

The Commercial Bank of Ozark, Ozark, Alabama has 33 full time employees. In 2009 they had a $5.2 million net equity with a $592,000 loss. September 30, 2010 they have a $5.7 net equity with a $314,000 profit. Tier 1 risk-based capital ratio 12.17%
 

ICBA At-Large Director
Charles F. Harper
President, CEO and Chairman
The Commercial Bank of Ozark
(Photo: Bank of Ozark)
"The Commercial Bank of Ozark was chartered in 1959 and has served the citizens of Ozark and Dale County to the present. Douglas Brown organized the bank because the financial needs for new construction were going unmet by the community's primary bank."
(The board also contains Clementine B. Harper, President, Brown Real Estate Company, Charles D. Harper, Vice President, Christopher Harper, Vice President.)
www.cbozark.com/a_aboutus.htm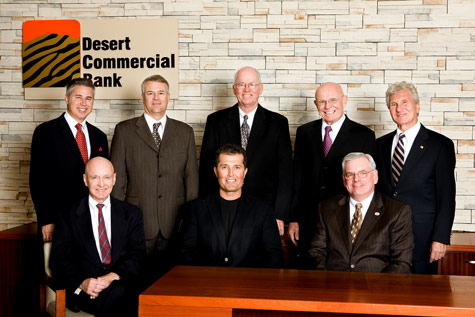 Board of Directors, Desert Commercial Bank
www.desertbanking.com/boardmembers.aspx
(Photo: Desert Commercial Bank)
Desert Commercial Bank, Palm Desert, California had 30 employees in 2008 with a loss of $4.4 million and $14.5 net equity, 2009 a loss of $4 million, but September 30, 2010 now with 36 employees and a $345,000 net profit with a $16.5 net equity. Tier 1 risk-based capital ratio 13.64%
February 17, 2009 the bank received a "cease and desist order" from the FDIC regarding the bank operation and alleged poor loans.
Desert Commercial Bank "Cease and Desist:"
http://leasingnews.org/PDF/DesertCommercialBank.pdf
 
First Security Trust Bank, Florence, Kentucky with 25 employees had a $9.6 million net equity in 2008, a $11.8 net equity in 2009, and September 30, 1910 it is $12.2 million, with a $368,000 profit and Tier 1 risk-based capital ratio 11.95%.
Commonwealth Bancshares, Inc. is the parent of First Security Trust Bank, a community bank headquartered in Florence, Kentucky and SMC Capital, Inc., an investment advisory firm, located in Louisville. Commonwealth Bank & Trust September 30, 2010 net equity was $72.5 million with a net profit of $5.9 million and Tier 1 risk-based capital ration of 12.02%. According to "Manta," CMC is a Financial Planning Consultants company and has an "A-" BBB report.
www.bbb.org/louisville/business-reviews/.../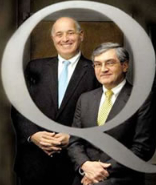 Quinnipiac Bank & Trust Company was conceived in 2005 by Mark A. Candido, President, and Richard R. Barredo, Executive Vice President, who, together, have more than 60 years' experience in banking. Mark has worked for First Bank, Connecticut National Bank, The Bank of New Haven, and is currently Chairman of The Connecticut Community Investment Corporation. Dick has worked for State National Bank, Connecticut National Bank, The Bank of New Haven the Connecticut Development Authority, and Connecticut Innovations Inc.
(Photo: Quinnipiac Bank. Here are Officers and Directors: quinnipiacbank.com/officers-organizers.html)
 
Quinnipiac Bank & Trust, Hamden, Connecticut had a $9 million net equity in 2008 with a loss of $2.3 million, 2009 $7.7 million net equity with $1.1 million loss, but September 30, 2010 $7.2 net equity with a loss of $555,000, while the Tier 1 Risk Capital 19.39%
Article on line by Mark A. Candido, President (abridged):
"While every banker would like to see increased deposits and loan applications that lead to the classic 'relationship/ banking of past years, today's banking environment dictates the traditional, conservative approach by bank management that eyes even secured loans as hazards no matter how many accounts a customer may maintain at the bank. A loan in default can do more damage to the bank than the total balances maintained in that same relationship.
"However, the local hometown bank can keep its finger on the pulse of local borrowers, i.e. personal knowledge of the customer's past history in the community. The big banks, out of touch with the importance of individual financial needs, stop at the gates of credit scores. At the Quinnipiac Bank & Trust Company, we review the entire history of a loan applicant, the family ties to a business, the integrity of the individual along with obvious assets and past credit history. In short, there's a personal profile here that goes into the mix. While small banks offer a more compassionate approach to lending, there is still the need to be conservative but not exclusive.
"It was the lack of lending constraints, ironically, that got the major banks in trouble under deregulation. There was lots of available money, but the competition for those funds was rampant with the regional and super regional banks. Following that, the past 15 years of "everyone and anyone deserve a mortgage" has proven to be a disaster.
"So it was natural that the 'House of Credit Cards' and loose credit would eventually tumble. Fortunately small banks, with local Directors on the Board, can enjoy, if you will, a sort of checks and balances environment, to keep the ship headed toward its proper destination — profits for the shareholders and opportunities for bank customers to use their finances properly and grow their businesses.
"We opened the Quinnipiac Bank and Trust Company at the outset of the recession back in '08. Many people in the business community raised eyebrows at the wisdom of the venture but we foresaw what was already happening regionally and nationally with the large banks and the imminent need for small, community banks offering security and solidity.
"So what's the future for the Community Bank? Very strong, very positive, because we're independent and call our own shots. No need to report to an out-of-state parent bank or even a giant bank based out of the country. Customers get quick decisions on loan matters with no hierarchy to wade through. Plus our depositors know where their money is — right around the corner in their home town; besides, we offer most of the financial services of the larger banks with a few exceptions. Best of all, our own personal roots are right here locally. Our customers get to know us personally; they trust us and see how we conduct our own business in a well-managed format. It's a very secure environment.
"Not only is hometown banking back, it's back in a big way. With strong management, strong capitalization, we're positioned for the long term."

Full Article: "A Bank is a Bank is a Bank. Or is it?"
http://leasingnews.org/PDF/ABankisaBank.pdf
 
FDIC September Community Reinvestment Act Report:
http://leasingnews.org/PDF/FDICMonthlyList1110.pdf
Tracking Bank Failures Map:
http://graphicsweb.wsj.com/documents/Failed-US-Banks.html
List of Bank Failures:
http://www.fdic.gov/bank/individual/failed/banklist.html
Bank Beat:
http://www.leasingnews.org/Conscious-Top%20Stories/Bank_Beat.htm
Disclosure:
I have no positions in any stocks mentioned, and no plans to initiate any positions within the next 72 hours.