On Deck Capital now boasts 1,500 distribution partners nationwide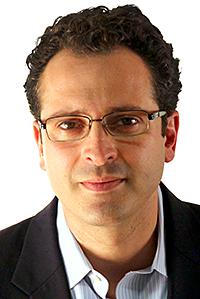 Noah Breslow, CEO
"On Deck is growing faster than ever, and has now delivered over $300 Million to Main Street businesses" Noah Breslow, chief executive officer told Leasing News "Our partner network of leasing brokers, funding advisors, banks and small business service providers has been a key piece of this growth".
To support the partner growth, On Deck has opened regional offices in Atlanta, Sarasota, Chicago, and Los Angeles. The company now counts over 140 employees, which has also resulted in plans for the company's New York headquarters and Virginia operations center to move to larger spaces in 2013.
It appears banks are still not lending to consumers as Costco, Wal-Mart, and other retailers are now offering mortgages and other personal loans.
"Financing is still a challenge for a significant portion of business owners," Breslow explains "the ways consumers and businesses access financing are evolving faster than ever - 5 years from now the landscape will look very different."
The typical On Deck customer is a "Main Street" business (retailer, restaurant, salon, dentist, florist, etc.) that has been in business more than one year and has revenue between $100,000 and $4,000,000. The loans range from $5,000 - $150,000 with terms from 3-18 months. Loans are repaid with a fixed daily ACH payment taken each business day from the business bank account.
On Deck's success is the approach to lending, using algorithms, as Google has in search engines, to fully understand the cash flow. CEO Breslow explains it: "One of the underlying problems in small business lending is that with traditional underwriting methods it takes the same amount of time to analyze a business for a $30,000 loan as it does for a $3,000,000 loan. And as a result, the businesses that need these smaller loans haven't received the attention they have deserved. Technology has allowed On Deck to efficiently serve this market and to do in minutes what used to take days."
On Deck partners can use the On Deck lending platform to earn commissions and serve their customers in two ways: through the On Deck Partner Portal and through the On Deck API. Partners can submit, track and monitor loans and applications in real time. The program also allows partners to seamlessly integrate the credit decision and application process into their own web service or CRM. All partners in the program also receive dedicated sales support, customized training and webinars, online revenue management tools as well as turnkey marketing programs designed to maximize partner success.
"Each week we also hold an advanced sales training which is a longer and more in depth discussion about our products and how to sell them," CEO Breslow said. " Additionally, we hold 1-2 additional monthly webinars on varying topics including marketing, sales techniques, credit policies etc. All of these webinars are available online 24x7 in the On Deck partner portal. And earlier this month we introduced a 20 page On Deck Handbook that covers the On Deck products and application process in detail."
Recently the company secured nearly $100 million in new debt commitments, which includes an $80 million credit facility jointly led by Goldman Sachs and Fortress Credit Corp. and $17 million of venture debt loans from SF Capital and Lighthouse Capital Partners. This capital gives On Deck increased lending capacity to further advance its industry-leading working capital solution and empower Main Street businesses to grow their operations.
"We look forward to continuing to build our partner network to help us meet the financing needs of small businesses nationwide," CEO Breslow added.
On Deck is an advertiser on Leasing News and the company has received many compliments due to the recommendation. One broker was told after the loan came through that she was an "angel."
To learn more about On Deck, please visit www.ondeckcapital.com. Potential partners interested in joining On Deck's partner program are encouraged to contact On Deck for additional information. The company can be reached via phone at 888.433.9345 or by email at partners@ondeckcapital.com
Disclosure: I have no positions in any stocks mentioned, and no plans to initiate any positions within the next 72 hours.