Fifth-Third Bank (NasdaqGS: FITB ), Cincinnati, Ohio last week posted fourth-quarter profit $270 million compared to its $160 million loss posted in the 2009 quarter. The bank said it will sell $1.7 billion in common shares and issue new debt to raise funds to buy back those 136,320 preferred shares, worth about $3.4 billion and pay back its TARP loan.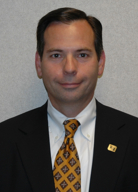 David A. Merrill, President, Fifth Third Leasing Company
Equipment Leasing and Finance Association Chair
David Merrill, head of the leasing division, also chairman of the Equipment Leasing and Finance Association, is one of the directors not responding to their leasing company policy requiring notification to the lessee about the initial end of the lease term, meaning Evergreen clause. Perhaps his company supports the ELFA policy of not making it mandatory to notify the lessee and invoke twelve more monthly payments.
Looking at the latest numbers from the FDIC, the bank wrote off $5.76 million in lease financing receivables September 30, 2010. Other information regarding lease income or its part of nonconforming loans was disclosed here.
To put this in perspective, other charges offs this period included $547 million in construction and land development, $580.7 million in loans secured by 1-4 family residential prosperities, $246 million in nonfarm nonresidential property, $332.9 million in commercial and industrial loans, $199.4 million in loans to individuals, $121.6 million in credit cards, for a total of $1.97 billion
In Fifth-Third Bank press release it was stated: "Net charge-offs were $956 million in the third quarter of 2010, or 495 bps of average loans on an annualized basis. Results included net losses of $510 million realized on the sale or transfer of loans to held-for-sale and $446 million, or 2.33 percent of average loans and leases, in the loan portfolio."
December 31, 2010 FDIC filings were not posted at press time. It will be interesting to view the FIDC filing with the SEC filing as well as compare the last three years nonconforming loans and leases as well as charge offs.
According to the FIDC filing, Fifth-Third had $19 million in charge offs for lease financing receivables in 2008 and $28.76 million in 2009.
Charge offs in the same period were $1.97 billion, $2.58 billion which in 2009 included $815 million in construction and land development, $588.2 million in 1-4 family residential properties, $190.5 million secured by nonfarm nonresidential properties, $551.7 million in Commercial and industrial loans, $336.7 million in loans to individuals, $169.1 million in cared cards, so in proportion to lease financing receivables they do not make it as serious, but then the sales and income may also be disportionment.
There also is no indication about how much profit came from Evergreen leases.
Fifth-third Third Quarter 2010 Press Release:
http://www.leasingnews.org/PDF/FiftfThird3qtr.pdf
 
Evergreen and the ELFA MFLI-25
http://leasingnews.org/archives/Jan2011/1_18.htm#evergreen