by Christopher Menkin


"LEAF Financial Corporation Announces Securitization of $96 Million of Leasing Assets"
It never ceases to amaze me how many publish a press release as if it is accurate, true, the truth, because the company said so. Many of them are misleading, and worse, after being printed, they are like the stories that have been making the internet rounds for years that receivers start to believe are true history or a true fact.
Case in point comes from a press release from LEAF Financial Corporation, where Crit DeMent is Chairman, CEO, LEAF Financial Corporation, LEAF Commercial Capital, plus Chairman-elect of the Equipment Leasing and Finance Association.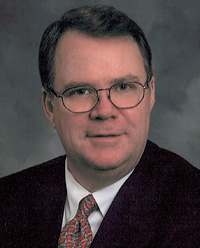 "With the completion of LEAF 2011-1, LEAF has securitized approximately $96 Million of leases, term funded by the issuance of Contract Backed Notes on behalf of LEAF Commercial Finance Fund, LLC, a consolidated subsidiary of LEAF Equipment Finance Fund 4, L.P. ("LEAF 4"), one of the investment partnerships it administers. Guggenheim Securities, LLC, was the arranger of the notes and LEAF will continue to be the servicer for the assets."
This new securitization deal was to pay off Morgan Stanley for a line that was due August 4, 2010, according to the SEC filings. It appears Leaf was in breach on the line. Please note in the footnotes that LEAF 4 fund has high charge-offs and was under performing, like the others.
From the SEC filing:
"On January 26, 2011, the Registrant's consolidated subsidiary, LEAF Commercial Finance Fund, LLC (" LCFF "), completed a $95,991,000 term securitization. Pursuant to the securitization, LEAF Receivables Funding 6, LLC, a newly formed subsidiary of LCFF, issued six classes of notes. The notes are asset-backed debt, secured and payable only by certain assets of LEAF Receivables Funding 6, LLC. Proceeds from the offering were used to repay all amounts due under the Registrant's credit facility with Morgan Stanley Bank, N.A. and terminate this facility. The notes are governed by an Indenture dated as of January 6, 2011 between LEAF Receivables Funding 6, LLC and U.S. Bank National Association in its capacity as trustee and custodian."(1)
A LEAF Financial Corporation press release stated, "As the securitization marketplace continues to show increased strength, a number of equipment leasing and finance companies are accessing this channel as a means to diversify their capital strategy. This transaction brings LEAF's total securitizations to $700 Million since May 2010. With this securitization, all of the short term debt of LEAF 4, which at one point totaled approximately $450 million, has now been match funded with long term debt. LEAF 4 now joins LEAF Equipment Leasing Income Fund III, L.P. in having greater stability by no longer relying strictly on short term credit warehouse facilities."
Page 12, confirms the Morgan Stanley dates, and actually tells part of the other half of the press release, which can been seen as the opposite of the securitization story as quoted in the press release(2):
 
(1) Form 8-K filed by LEAF:
http://leasingnews.org/PDF/Leaf126.pdf
(2) Morgan Stanley Loan Matured on August 4, 2010:
http://leasingnews.org/PDF/MorganStanley8410.pdf
 
Previous stories:
http://www.leasingnews.org/Conscious-Top%20Stories/leaf_resource.html