by Christopher Menkin


ALPHABETICAL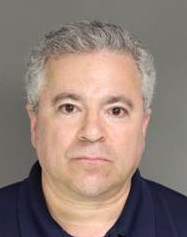 (mug shot: Essex County Corrections Facility)
The up-date on Charles K. Schwartz and Allied Health Service Center brought many emails about other cases: asking what was happening? In the Allied case, the trustee is in the process of deposing the assets and the up-date showed which ones, as well as Schwartz attempt to get out of jail on bail before his trial starts. It appears he doesn't have the assets to do so. Many have called saying they have heard from attorneys Schwartz has money hidden overseas, but that is just "talk" or perhaps a wish from creditors who most likely will not only wind up with a loss from the transaction, but attorney and court fees, plus a lot of time wasted by they and their staff. Many of the loans were made after both Lease Police and Leasing News made alerts about the company.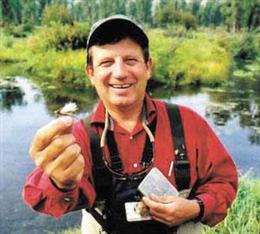 (This was on his web site selling his new bottled water
from Wyoming; don't know if Schwartz, some say it is not,
although site claims it is. editor)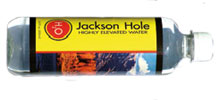 Perhaps the most emails and telephone calls are about Sheldon Player of Equipment Acquisition Resources: why isn't he in jail. Yes, he is an ex-convict, who has had parole problems, according the court records. And you have to understand because he has been through this; he knows how to play the game. Speaking of that, it is amazing how the three officers spent so much time and lost so much money at the casinos. Perhaps they did win from time to time, but then why did they need so much money wired from E.A.R. to the various casino's the bankruptcy trustee is trying to get the money back (he is claiming it was company money as from E.A.R. and not from their personal bank accounts; meaning, if the money went to their personal accounts and then from there to the casino, it would be personal money and he could not claim the money back.) We're talking about more than $5 million so far, too.
Those that saw the assets say they were a warehouse full of junk piled on each other, and eventually all sold, as well as other equipment from another warehouse. Much of the transactions then were "ghost." It is complicated as there is a vendor involved, several leasing companies who also sold equipment as if it was there's to sell and then have leased to E.A.R. And no one has told tales. There are about seven active brokers who sold the deals, all orchestrated primarily by one independent who was also on E.A.R. payroll. She got two to three points from E.A.R. and whatever she could from the leasing company or broker. Talk about the Russians and Afghanistan's and the way business is done overseas, we had the collusion right here in the River City with everyone getting a piece except for the funder (he got the shaft.)
This one is similar to Allied, but two years earlier when we informed Leasing News readers in an alert to watch out about Player, even quoting him from an interview about his past going to jail for exactly what it appears he did again. Paul Weiss had left Icon Capital, and if he had stayed, I know he was reading Leasing News and would have saved his company $30 million. Paul is out of leasing in the United States now, heavily involved in Japan and China. The man has a touch of gold.
One reader told me Paul was planning a leasing venture in the large ticket and middle market arena in the United States with substantial backing from unknown sources. I tried to reach him, and had to leave a message on his cell phone as the time zone indicated he may be out of the country.
The latest at Allied finds the settlement with the IRS as he paid $4.7 million in federal taxes on ghost income to fool the creditors with his tax returns. All the parties had to agree, and the trustee did the best he could with the IRS (they kept a good portion.) It was a lot of paperwork, according to the court action records. Once all the income is brought in, then expenses settled, what's left goes to the creditors (not that easy as they have to all basically agree). As long as this is going on, looks like they want to keep Player cooperating, so as stated earlier, he knows how to play the game to stay out as long as he can, plus work the system to his best advantage. Also, look at the positive side, he's keeping the economy going by getting so much work for attorneys and their staff.
The saga of John Otto and HL Leasing has been going on since his suicide May 12, 2009. Supposedly the FBI began its investigation before his untimely death. Alleged claims of $132 million in leases to investors, primarily reported to be American Express Leases purchased from Key Corp., who took over the business leasing division.
At one time the HL Leasing blog was very active with many testimonies of suffering and complaints. It has become very quiet with not much activity, which seems to reflect the FBI office in Fresno and Palm Springs, California. The wife and president of the company are still alive, but no one has turned states evidence and certainly by the time the FBI should have realized there were no leases and thus no UCC filed and it was a Ponzi scheme. Right now it is still alleged. Calls to the FBI office about what the status is have gone unanswered. It seems no one cares.
(Rudolph Trebels, people who have seen him say
he has shaved off his mustache.)
IFC Credit is perhaps the most involved and most complex as part of it involves a bankruptcy suit of 72 Injunctive relief and 91 Declaratory judgments. It also involves Len Ludwig with First Portland and that portfolio he is also trying to get off the ground as well as many of the creditors taking over existing accounts with incorrect payments made, wrong purchase options, what happened to the security deposits, and a couple of cases against the individuals behind the company with a "Status hearing to be held on 2/24/2011 at 10:30 AM at 219 South Dearborn, Courtroom 619, Chicago, Illinois 60604."
There is another case with the latest on February 7, 2011 "Application for Compensation with Coversheet for James E. Coston, Special Counsel, Fee: $164,692.50, Expenses: $1,026.07, for Coston & Rademacher, P.C., Special Counsel, Fee: $164,692.50, Expenses: $1,026.07. Filed by Karen Newbury."
Coston is only one of the attorneys. This doesn't mention the other costs, as well as the various suits against IFC Credit that involve Rudolph Trebles, who is back in the leasing business, made a member in good standing by the Equipment Leasing and Finance Association. Suits by the bankruptcy proceedings as well as by CoActive Capital Partners. It is one BIG mess! If you have a son or daughter who wants to go to college, tell them to study to become a leasing attorney. It's where the big money is.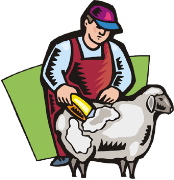 Operation Lease Fleece. It is funny there has been no mention of Jay Callaghan, who was the insider from Citicapital, according to Adam Zuckerman, one of the key players awaiting sentence. He has evidently "walked." It was a Citicapital audit that caught the scheme and brought it to the attention of the FBI. This has been going on for almost three and a half years. There have been a few more indictments, and certainly both the FBI and US Attorney's office are getting tired of the case, but the fact remains the same people, the same judge, have been following this and it appears the postponements, in my opinion, no one has told me this, is because they want to get the Vartanian Brothers, vendors still in business, who's trial has been postponed as they continue to want to make a plea deal as the rest. The hold-up to the other sentencing is once brought before the judge, the sealed records are open, at least to other attorneys and to the media as public information, and obviously the prosecutors don't want the other side to know what they told the FBI. Unless the FBI brings them to the Vartanian trial, the records stay sealed and any plea dealings are also kept private. They certainly want the Vartanians! By the way, they are reportedly very good friends of Brian Acosta, top salesman for CapitalWerks for over five years.
So the whole case drags on, although some have been sentenced. In reality, those named are no longer in the leasing or finance business, so they have been punished, perhaps not enough, but that is up to the courts to decide.
The Vartanian Brothers Trial was continued to April 5, 2011 at 09:00 AM before Judge Cormac J. Carney
 
Leasing News Bad Boys:
http://www.leasingnews.org/Conscious-Top%20Stories/bad_boys.htm
 
$87 Million & Criminal Case continued against Schwartz
http://leasingnews.org/archives/Feb2011/2_07.htm#continued
E.A.R.---Sheldon Player stories:
http://www.leasingnews.org/Conscious-Top%20Stories/Sheldon_Player.htm
HL Leasing Stories
http://www.leasingnews.org/Conscious-Top%20Stories/heritage_leasing.htm
IFC Credit Stories
http://www.leasingnews.org/Conscious-Top%20Stories/IFC_stories.htm
Previous Stories:
Operation Lease Fleece---2011 Update
http://www.leasingnews.org/Conscious-Top%20Stories/Lease_Fleece.htm