In the recent failures with the fraudulent vendor invoices one of the most obvious was the literally hundreds of UCC filings as reported by Leasing News in the cases of Allied Health Care Services--$87 million, CyberNet-- $114 Million, Equipment Acquisition Resources-- $175 million, and Wildwood Industries--- $220 million.
Dun & Bradstreet has 343 UCC's (South Carolina records 146, the following email says over 160) on American Screw & Rivet Corp., Anderson, South Carolina. According to independentmail.com, the company is closed with all property to be auctioned. There were an estimated 15 employees. The total debt owed has not been completed as all creditors have not filed to date, but by the list of creditors, it will be high.
"American Screw & Rivet Corporation engages in the production and supply of rivets in the United States and internationally. The company was founded in 1964 and is based in Anderson, South Carolina. As on November 8, 2010, an involuntary petition for liquidation under chapter 7 was filed against American Screw & Rivet Corporation. On December 28, 2010 the involuntary petition was approved by the Court."
http://investing.businessweek.com/research/stocks/private/snapshot.asp?privcapId=115791505
 
This was brought to Leasing News attention by a reader as another example of the lack of due diligence, particularly regarding UCC filings as an indication of much debt:
"I was first introduced to a company in South Carolina nearly 10 years ago, and called them periodically seeking equipment financing opportunities. The owner, Nancy Stein, would send financial statements from time to time and this company was on my radar as a very decent middle market credit.
"I was approached by Nancy in late 2009 for about $350,000 of new equipment financing, but with the stipulation that we had to agree that we wouldn't sell our paper in the secondary market. This seemed like a strange request, but I pursued the deal and asked for updated financial statements. Nancy sent me the statements, along with a four page explanation. Once I saw the length of her explanation, I thought to myself, 'The financials must have gone downhill'. You can imagine my surprise when in fact the financials looked pretty good. Of course, this combination sent my radar buzzing, and I re-read her 4 page explanation to try to ascertain why a "decent" middle market borrower would go to the effort to provide such a detailed explanation when none was necessary. I started looking for trouble, and it didn't take long to find it.
"In about one minute, we found that South Carolina has a free search engine that lists UCC-1's against specific debtors. We quickly learned there were over 160 UCC-1's filed (we couldn't see the actual filings without running a full search, and I didn't feel like paying for one). I noticed the names of MANY known equipment lenders, as well as a number of local banks in the Carolinas. I called a few of the lenders I knew on the list, and quickly ascertained that the company had millions of dollars outstanding with just these lenders. The financial statements indicated the company had only $1 million in debt, and possible another $1 million could be accounted for if I guessed at the original value of off balance sheet leases. But I knew immediately that we couldn't account for the millions I had personally uncovered, and there were probably 40+ more lenders to call if I had wanted to know more.
"Once I confirmed a problem, I told the lenders (that were involved with this credit that I knew personally) of a possible fraud going on. All lenders told me the account always performed well. In some instances, I felt like I was being told to keep my nose out of this situation. So much for trying to be helpful.
"I couldn't understand why other creditors hadn't run a lien search and tried to tie back the UCC-1's against company financial statements. Any lender that had taken this simple step could have uncovered a major problem. When I approached Nancy with my findings, she had a number of 'excuses', and while at the time I couldn't prove the fraud I knew in my heart that this situation wouldn't end well."
Forced into Bankruptcy
 
Aquesta Bank, Cornelius, North Carolina, U.S. Bancorp Equipment Finance, Inc., Portland, Oregon, American Bank, Bethesda, Maryland, U.S. Bank, Portland, Oregon, Palmetto Bank, Laurens, South Carolina, and the Huntington National Bank, Cannonsburg, Pennsylvania on November 8, 2010 filed a Bankruptcy Petition for Chapter 7 against the appropriately named company "American Screw & Rivet Corporation," Anderson, South Carolina claiming a debt of $4.9 million. None of them are subscribers to Lease Police, nor did it seem did they pay attention to the number of UCC filings recorded by Dun & Bradstreet or by a search on South Carolina UCC filings for American Screw & Rivet. Were they dumb? You betcha'.
Other creditors include All Points Capital, Alter Moneta Corp., Bank of Anderson, Bank of Ozark, Carolina First bank, Capital Bank, Central Carolina Bank, CIT Group/Equipment Financing, Community First Bank (closed last week), First Reliance Bank, JP Morgan Chase, OFC Capital, Omni National Bank Regions Bank, UPS Capital Business Credit to name a few. All stupid! Again, none subscribe to Lease Police.
The latest in the Chapter 7 filing is an examination of Nancy M. Stein, who the web site states is the treasurer of the company "since 1981," to be held Wednesday, February 23, 2011.
U.S. Bank, successor to Park National Bank, sued the company November 20, 2009 naming the corporation along with William L. Stein and Nancy M. Stein with a summary judgment made on August 19, 2010 by Matthew F. Kennelly, United States District Judge, regarding $867,400 plus interest. There were many other default judgments in the $500,000 range, most of them equipment finance agreements or capital leases with $1.00. The exhibits on file did not show invoices nor mention the seller of the equipment. Several law suits also names William L. Stein, Jr. None of the parties seem to have filed personal bankruptcy at this time.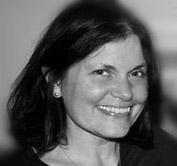 The website shows Nancy M. Stein as Treasurer.
http://americanscrewandrivet.com/team.html
 
The company is on Facebook.com with such announcements as producing 100,000 cots for Haiti and shows many products it produces besides rivets. (A litigation filing with Bank of America over loan defaults and lease agreements states they were suppliers of "several bed-frame manufacturers and La-Z-Boy."
http://www.facebook.com/album.php?aid=153002&id=338663513330