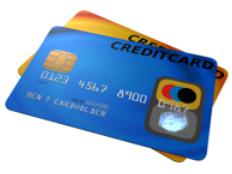 Credit card and other revolving loans by U.S. Commercial Banks stood at 10.78% by year-end 2010, according to SNL Financial. By the end of the third quarter of 2012, total credit card and other revolving loans had fallen to $668.97 billion, or 9.70% of the industry's total loan portfolio.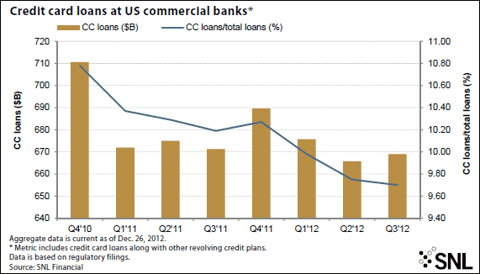 Across the country, the average rate for a "platinum" credit card was 9.90% at the end of 2012, but numerous institutions offered rates well below that level. Memphis, Tenn.-based First Tennessee Bank NA topped the charts for commercial banks with its 5.15% average rate. Hills, Iowa-based Hills Bank & Trust Co. tied with Denver-based Vectra Bank Colorado NA for second place with a 5.25% average platinum card rate.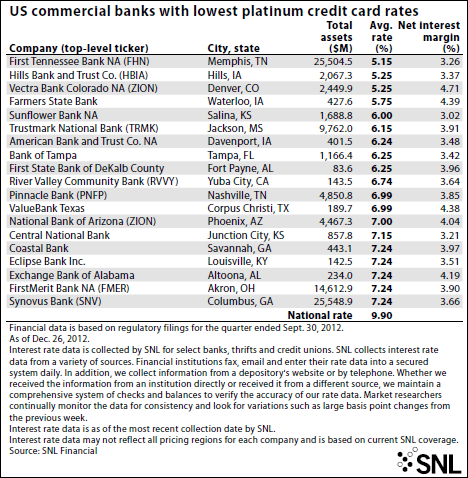 According to SNL Financial, at the end of 2010, aggregate credit card loans and other revolving credit plans stood at $36.37 billion at U.S. credit unions, accounting for 6.35% of their total loans. By Sept. 30, 2012, that number had grown to $38.25 billion, or 6.39% of the total loan portfolio.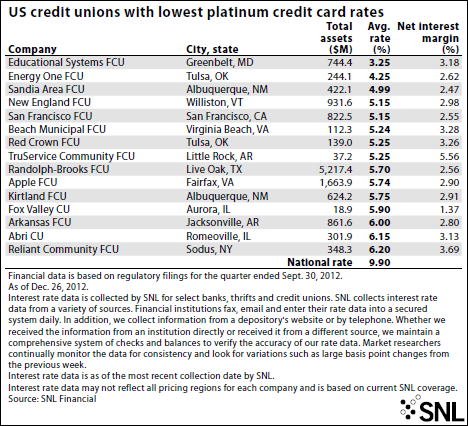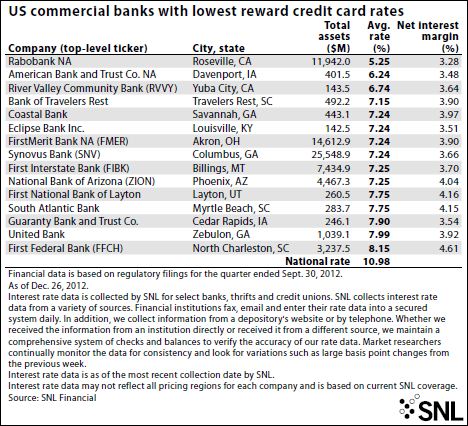 Disclosure: I have no positions in any stocks mentioned, and no plans to initiate any positions within the next 72 hours.