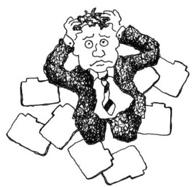 While FDIC Chairman Sheila C. Bair said that bank failures would be slowing down, and there is only one for last week, the numbers are ahead of last year. The total is 23 this year compared to 20 at this time last year. The unofficial "Calculated Risk Finance & Economics" list of banks is long with many Cease and Desist and other rulings from the FDIC. (1) Community and regional banks are still having a lot of noncurrent loans, charge offs, and losses, most of it from land and construction loans that never found completion or a permanent take-out.
 

After two years of trying to raise capital to match the losses, the five branches of Valley Community Bank, St. Charles, Illinois were closed with First State Bank, Mendota, Illinois, to assume all of the deposits.
Bank stockholders lost all their investment, and seeing the numbers, it is not difficult to see why the bank did not survive.
Formed June 24, 1996 with three offices in St. Charles, one each in Batavia, Geneva, and North Aurora the full time employee numbers had gone from 46 to 41 at the end of 2010. The area is 40 miles west of Chicago. The Fox River runs through the center of St. Charles, population in 2004 was 32,134.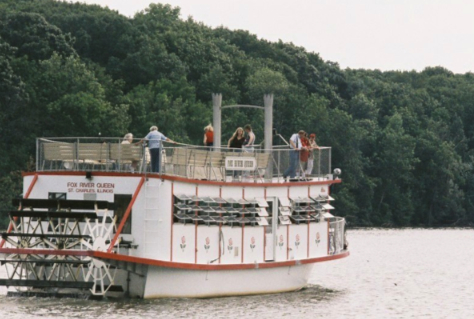 St. Charles Paddlewheel (rides closed during the winter)
Bank equity had dropped from $12.9 million 2008 to $6.4 million 2009 to a minus $833,000 year end 2010. During the same periods the bank lost $$506,000, $6.2 million$2 million in charges off, then lost $7 million year-end 2010 with $4.1 million in charge offs (primarily in $3.8 million in construction and land development, $228,000 in commercial and industrial loans, $119,000 in loans secured by nonfarm nonresidential property.)
Tier 1 risk-based capital ratio -0.88%
As of December 31, 2010, Valley Community Bank had approximately $123.8 million in total assets and $124.2 million in total deposits.
The FDIC estimates that the cost to the Deposit Insurance Fund (DIF) will be $22.8 million. Compared to other alternatives
http://www.fdic.gov/news/news/press/2011/pr11048.html
 
(1) Banks with notices from the FDIC:
http://calculatedriskimages.blogspot.com/2011/02/unofficial-problem-bank-list-feb-25.html=
 
Tracking Bank Failures Map:
http://graphicsweb.wsj.com/documents/Failed-US-Banks.html
List of Bank Failures:
http://www.fdic.gov/bank/individual/failed/banklist.html
 
Bank Beat:
http://www.leasingnews.org/Conscious-Top%20Stories/Bank_Beat.htm